No more throwing and dumping in everything into a bag. Here are life-saving items that will make your holiday much enjoyable and comfortable!
1.
Start with a packing list. Think about how many days you'll be there, what the weather is supposed to be like, and if you're really going to wear that really awesome pair of five-inch heels you're tempted to bring.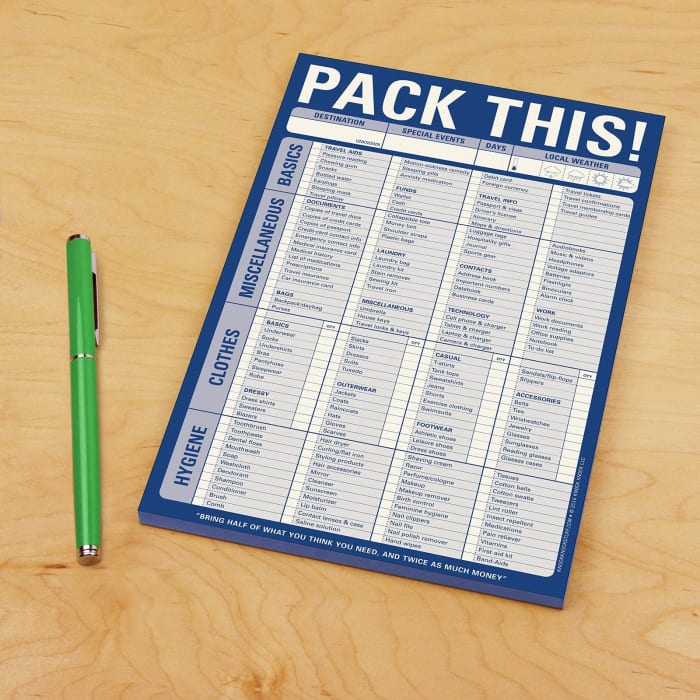 2.
Separate your clothing for each day into packing cubes. That way, when you get there, you don't have to spend five minutes to find the shirt you planned to wear with those cute shorts.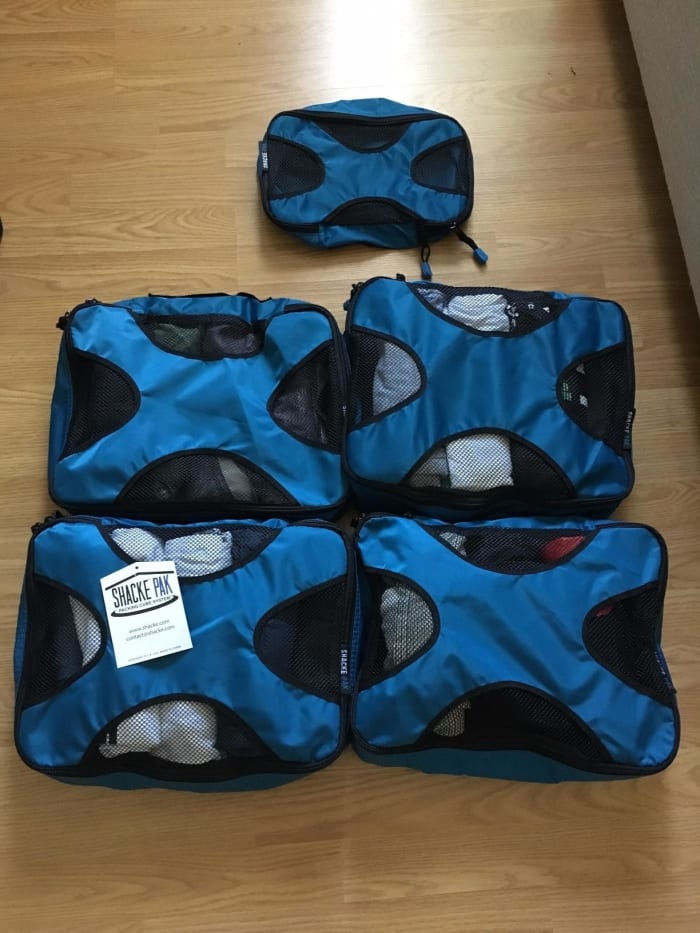 3.
Or just put all your clothes in a shelving system, which makes packing and unpacking SO much simpler.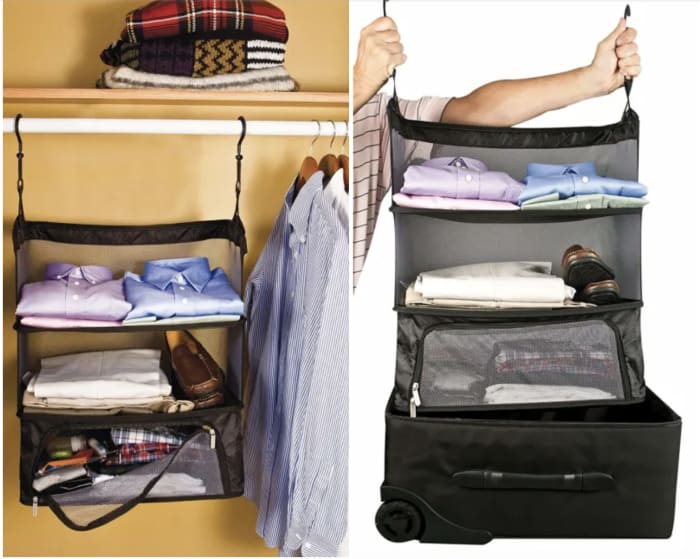 4.
Put a separate dirty laundry bag in your suitcase so you can easily keep any smelly clothes away from the ones you didn't end up wearing.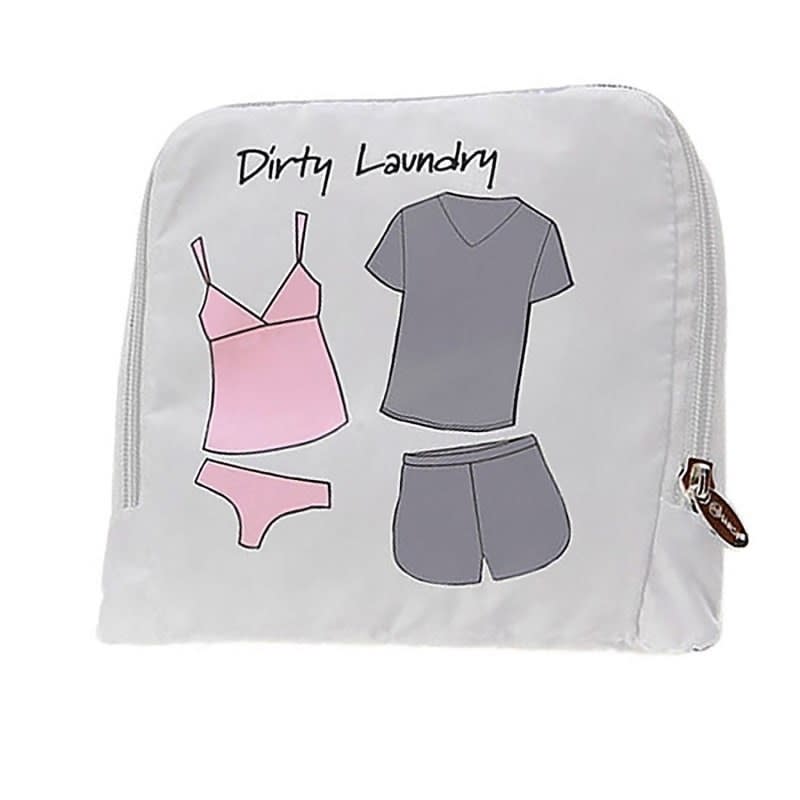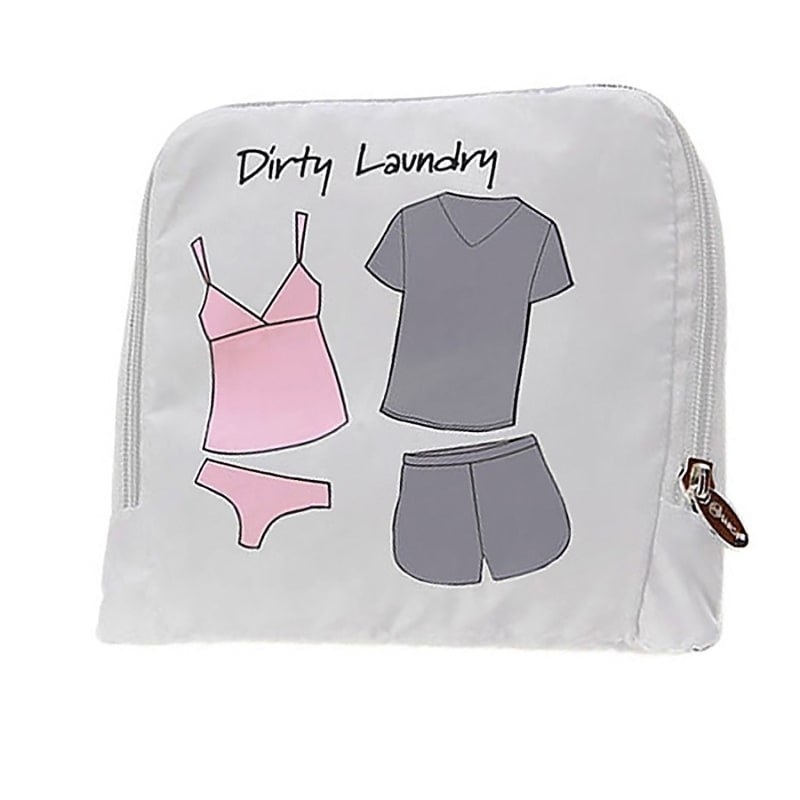 5.
Fill a clear TSA-approved bag with all your toiletries so you don't look like a noob with your liquids all through your carry-on bag when you get to security.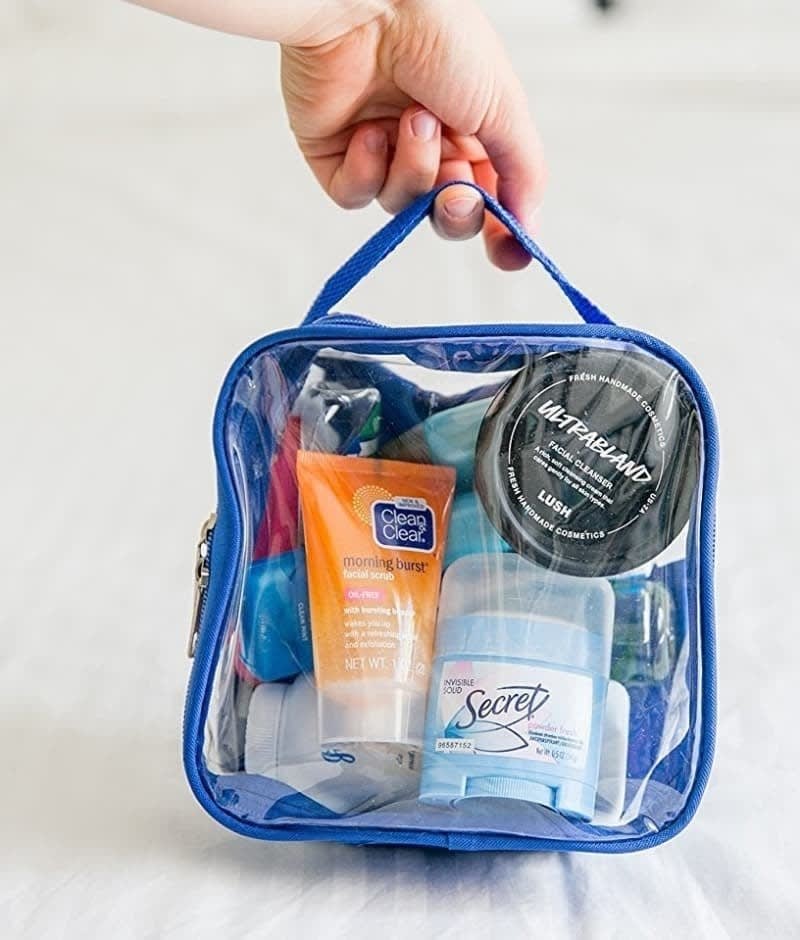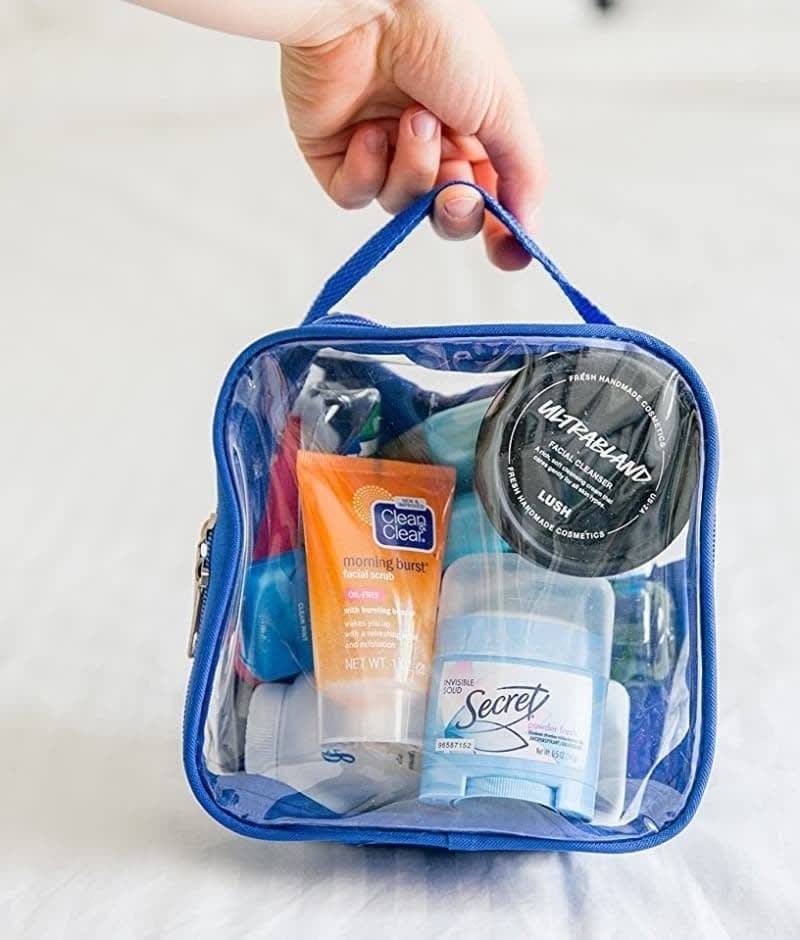 6.
Invest in multipurpose products. For example, if you like to curl and straighten your hair, try a 2-in-1 device to cut down on what you need to bring.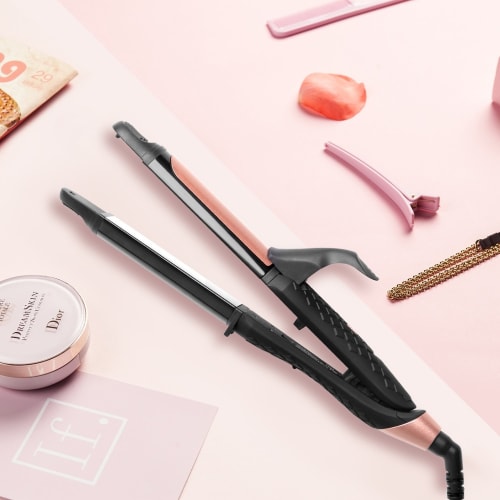 7.
And don't forget a cover so you don't have to worry about putting a still-warm device into your luggage (because your hair is always the last thing you do before heading out the door).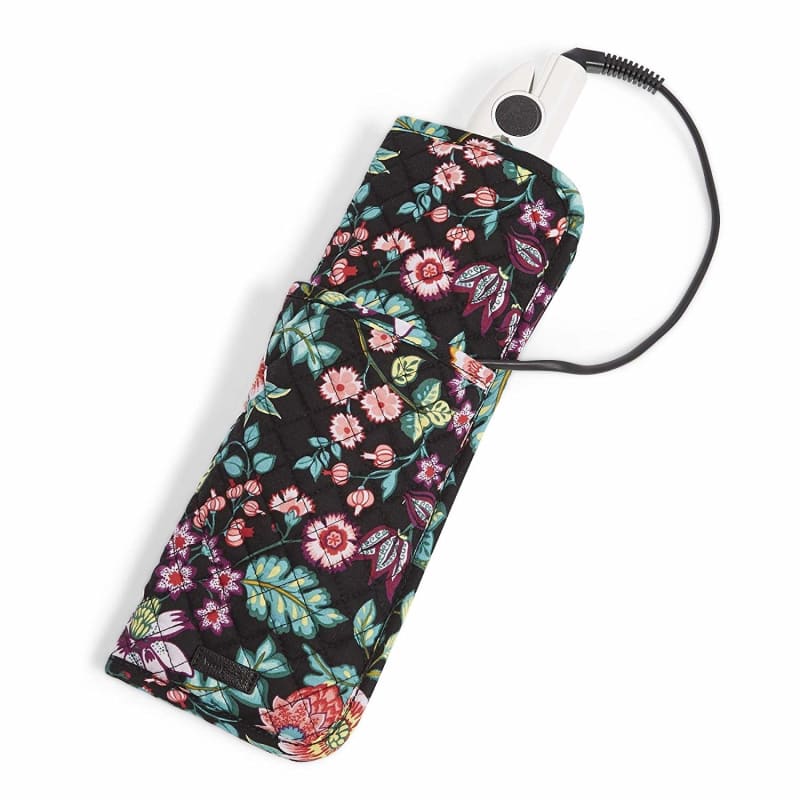 8.
Put your shoes in designated organizer bags because their treads are seriously so gross and you don't need that dirt going anywhere near the clothes you want to wear.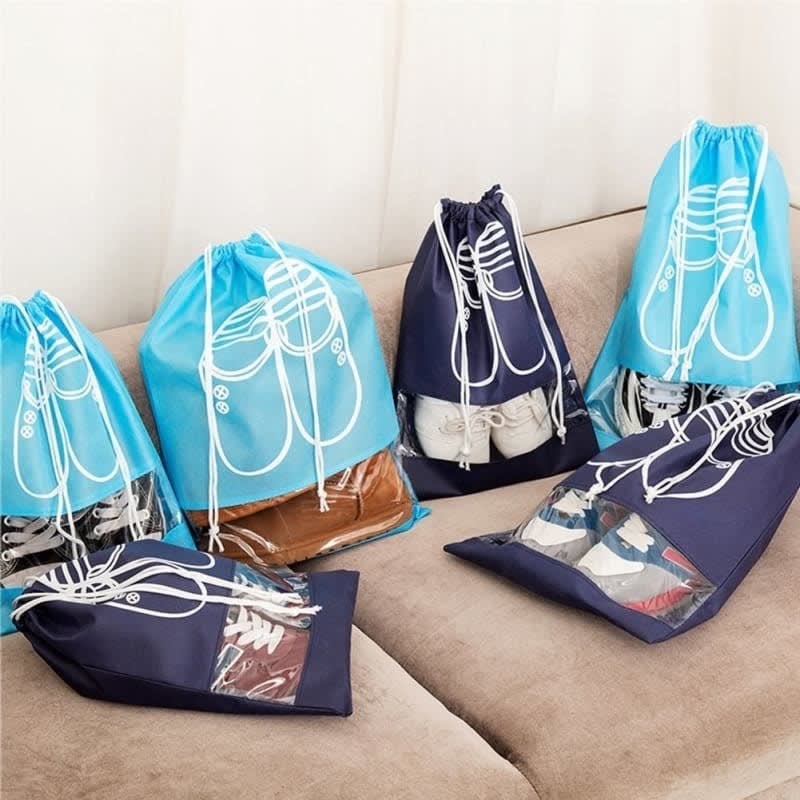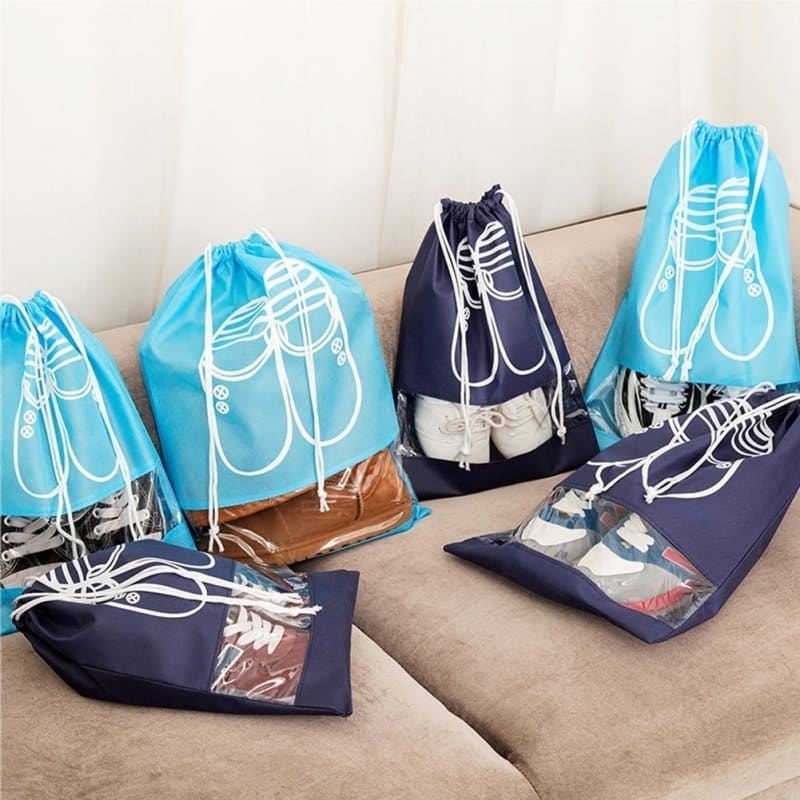 9.
Add a few Tide travel sink packs to your toiletry bag so you can wash any items you want to rewear and pack less all together.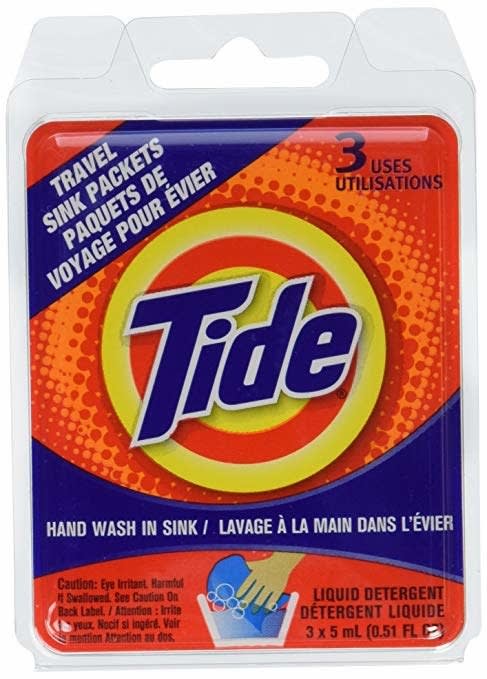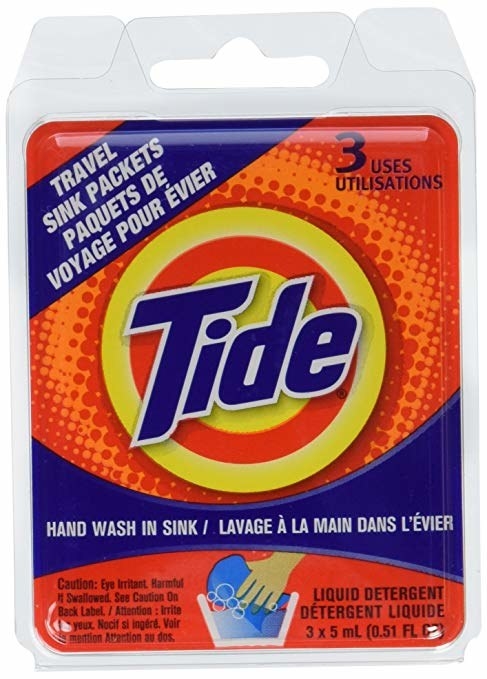 10.
Fill some travel bottles with the products you love and use every day. That way you'll (hopefully) still have great hair days on your trip.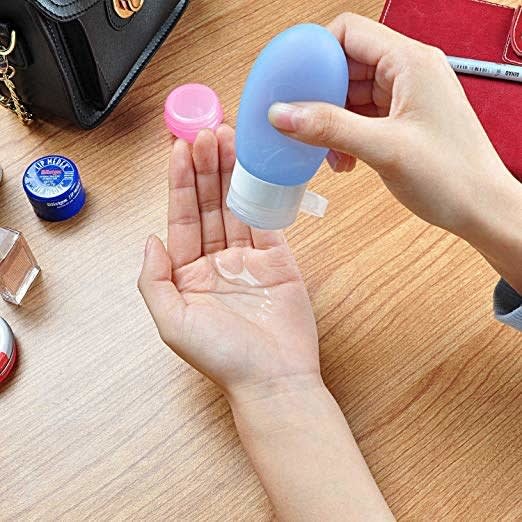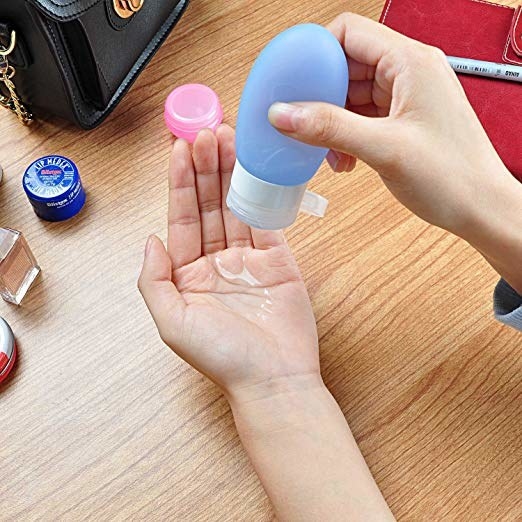 11.
Keep a hand-held scale close by so you don't have to worry about having to pay overweight bag fees. Let me tell you, I'm a pro at packing a suitcase to 49.5 pounds with one of these babies.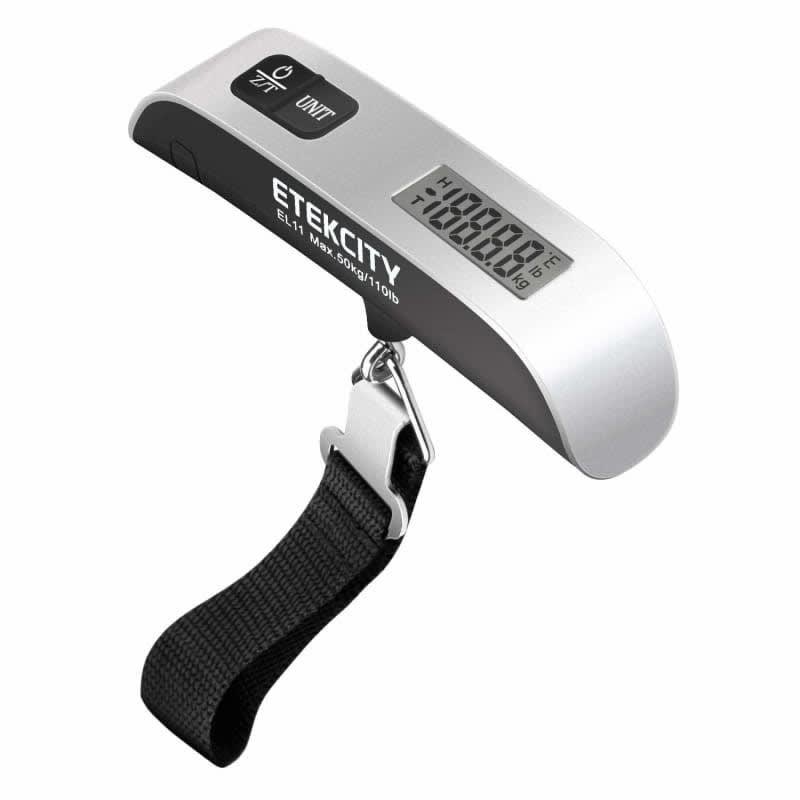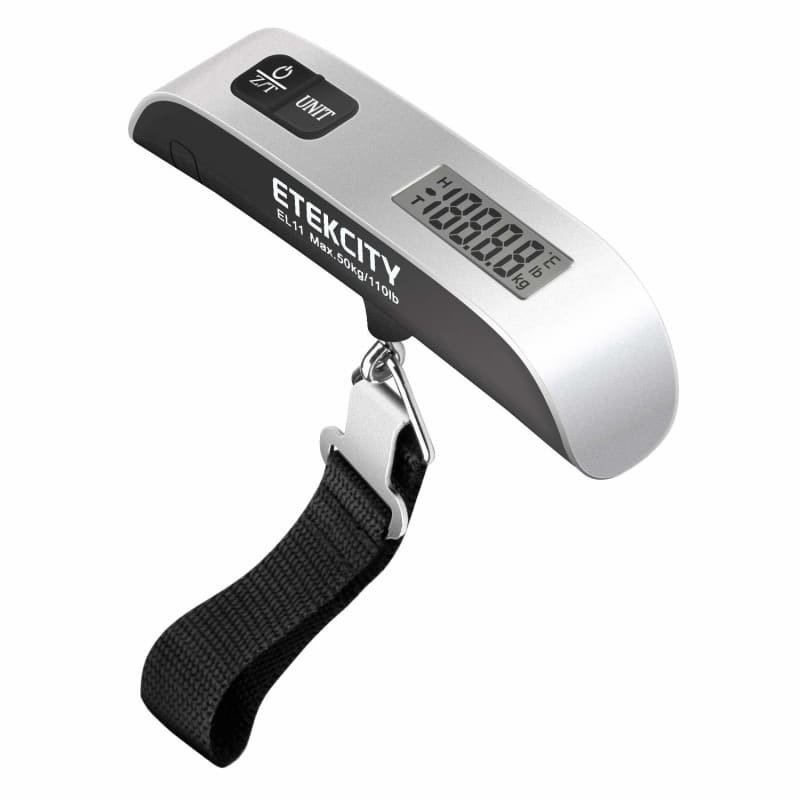 12.
Use a garment folder so you know that your shirts will be wrinkle-free exactly when you need them.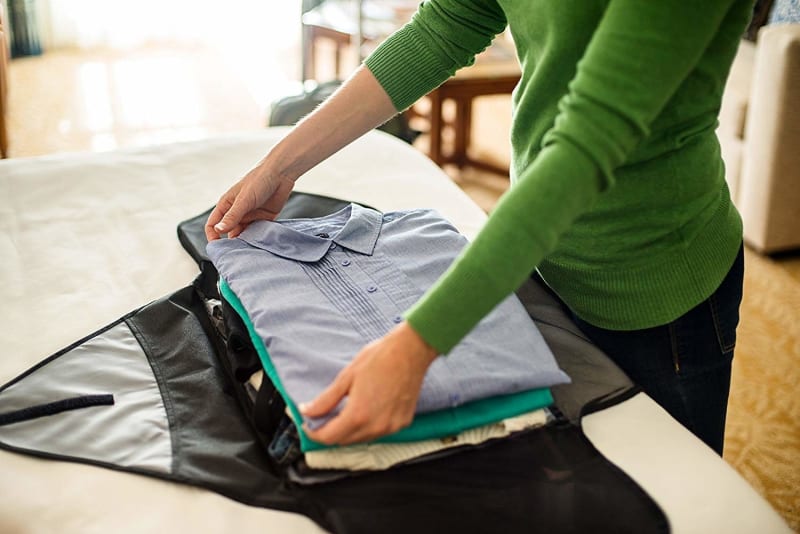 13.
Organize your cables and cords with twist ties so you don't end up with a jumbled mess in your carry on.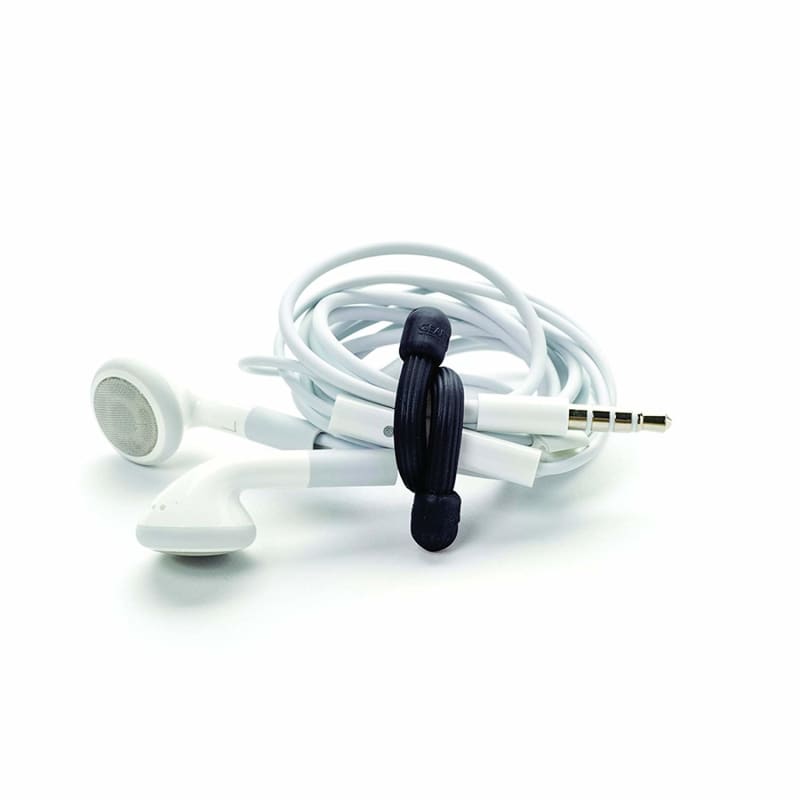 14.
Bring a portable rain hood if you're tight on space and don't want to sacrifice your too-cute, but somewhat impractical coat for a rain coat – this way you can have both.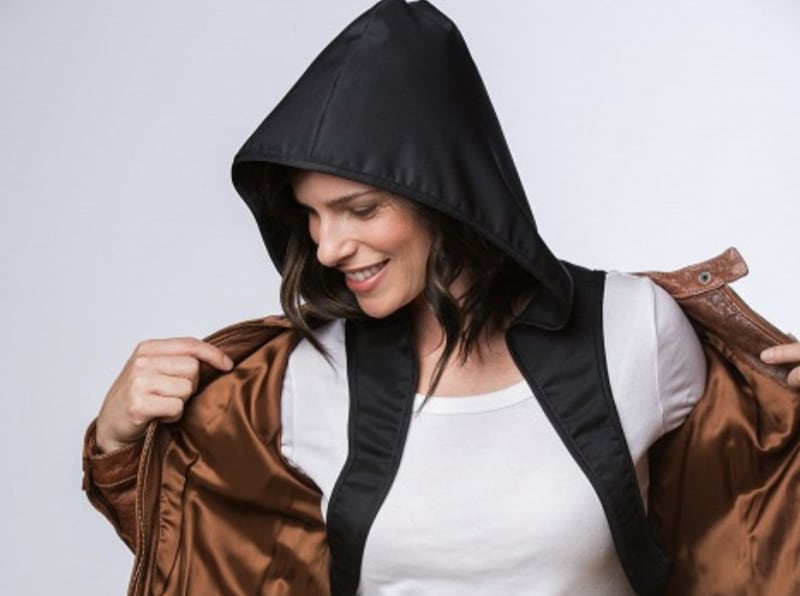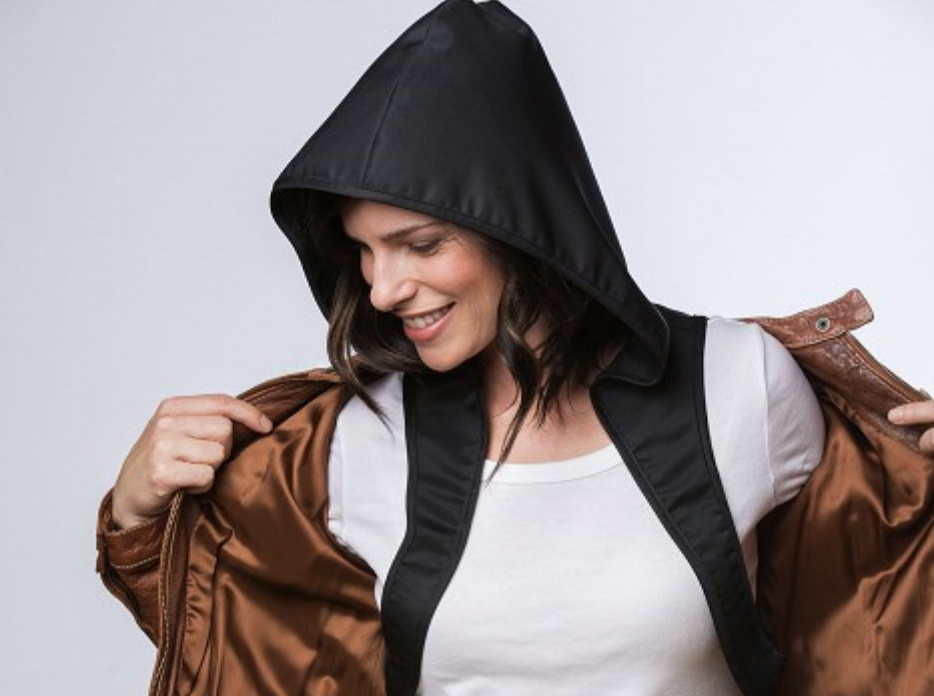 15.
Keep some multipurpose tubs in your carryon bag to fill with snacks and any other small knick-knacks you may need.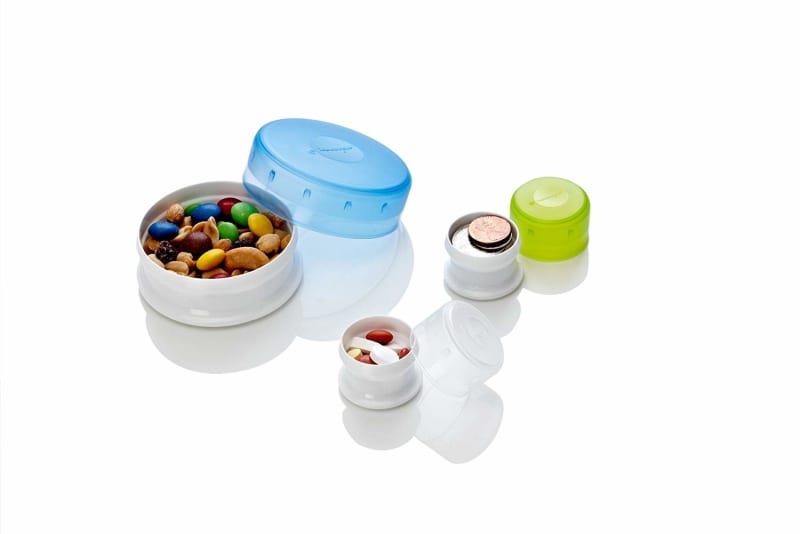 16.
Keep all your important travel documents (and ID and passport) in a RFID-blocking travel wallet.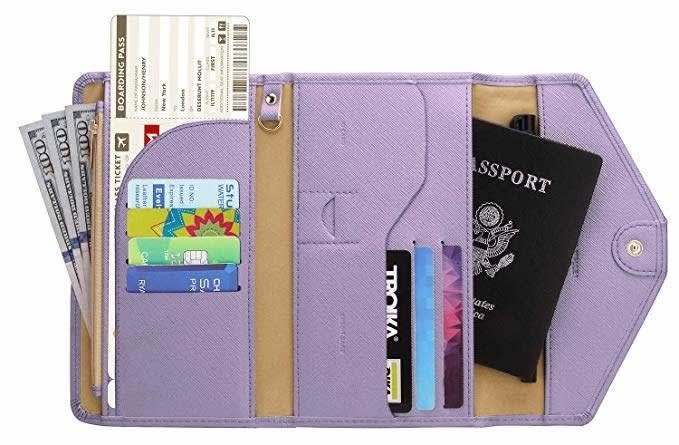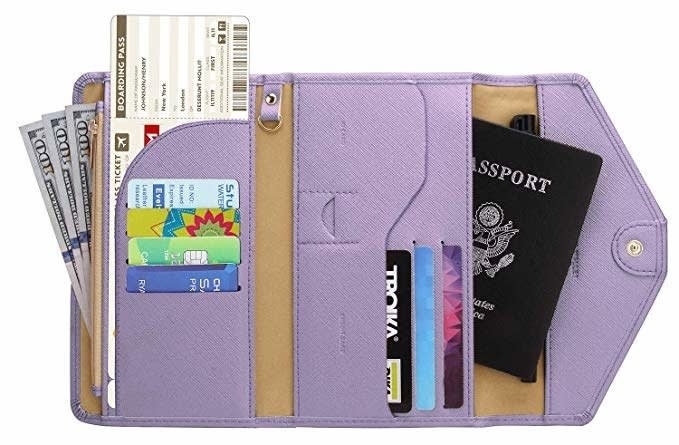 17.
Add an organizer to your purse to transform a bag that's usually a black hole into one of the most organized parts of your life. You'll be able to grab your headphones or chapstick in seconds. Yes, I said seconds!!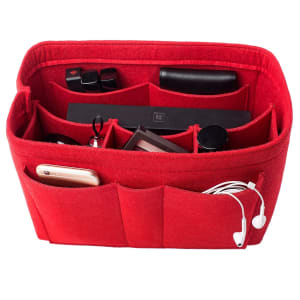 18.
Throw in a travel-sized umbrella because getting stuck without one is just something that shouldn't happen to you on vacation.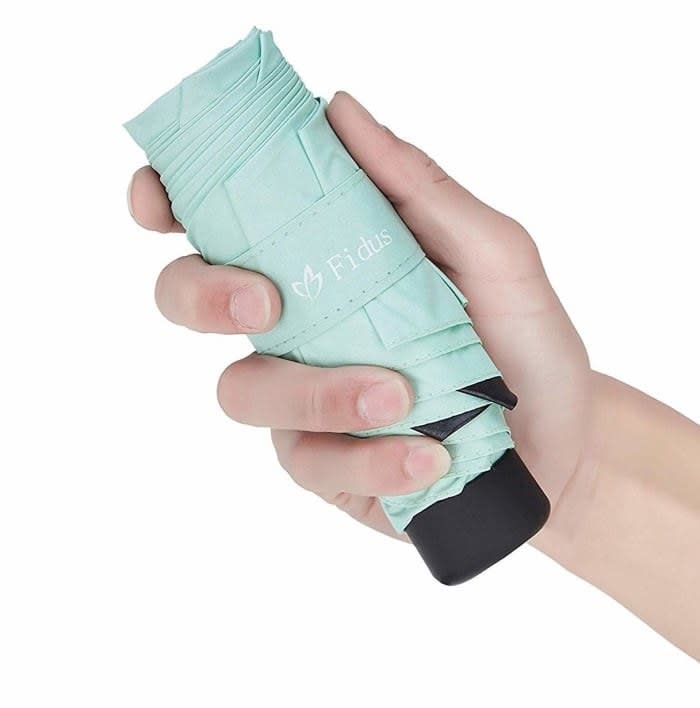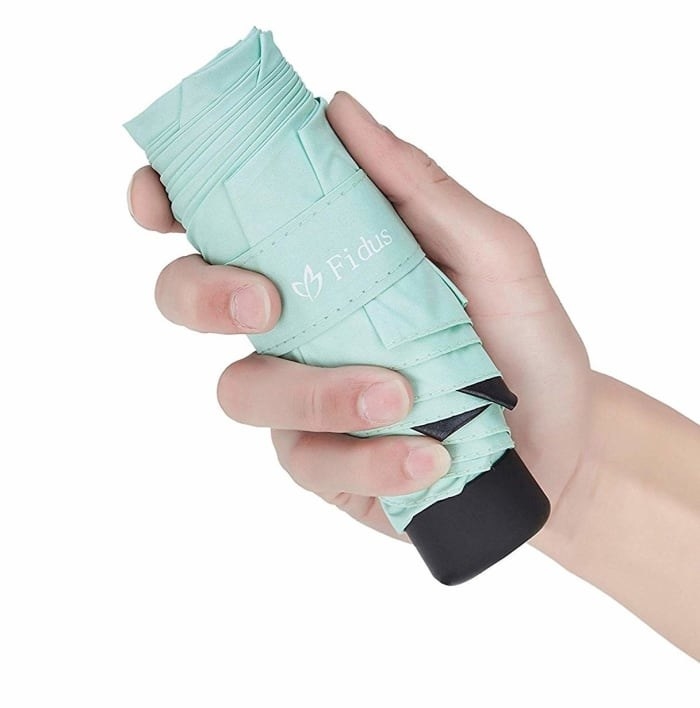 19.
Use a collapsable water bottle so you can stay hydrated without spending approximately $100* on a water bottle at the airport.