If you're a little bit tired of your mundane daily routine that's been pretty much the same for the last few months, why don't you try changing your looks? These beauty products will change your atmosphere in and out!
1.
Disney's The Lion King Limited Edition Collection by Sir John x Luminess by Sir John, legendary makeup artist to the stars (including Beyoncé and Celine Dion, NBD!) is finally here and it's SO good! With colors inspired by The Lion King's characters and landscape, this collection is vibrant, glowy, and wears so beautifully.

2.
Belif Aqua Bomb Jelly Cleanser follows on the heels of the cult-favorite The True Cream Aqua Bomb as an ideal-for-summer and lightweight jelly-to-foam cleanser that gently and effectively washes off dirt, impurities, and most makeup — leaving your skin soft, clean, and hydrated.

3.
If you're a devoted fan of Boy Brow but want fuller-looking brows, Glossier Brow Flick is your gal! Its superfine brush tip draws featherweight strokes that mimic your natural hairs, so you can fill out any sparse spaces. Follow up with Boy Brow for some extra grooming, and voila — near damn perfect brows!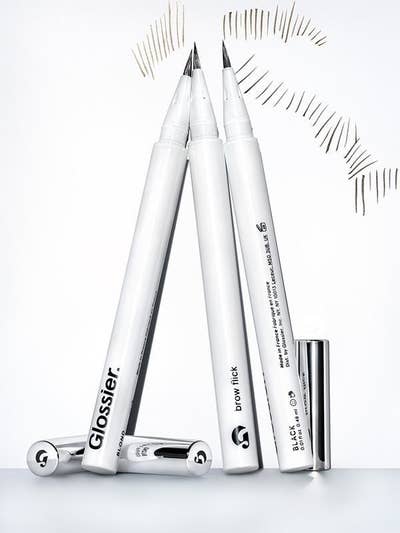 4.
Or if you prefer a pomade formula that's thicker and more forgiving in terms of application, NYX Fill n' Fluff Eyebrow Pencil also gives you that ~full~ lewk and comes with a tiny paddle brush (eep, how cute!) on the other end to brush brows out to their fluffiest potential!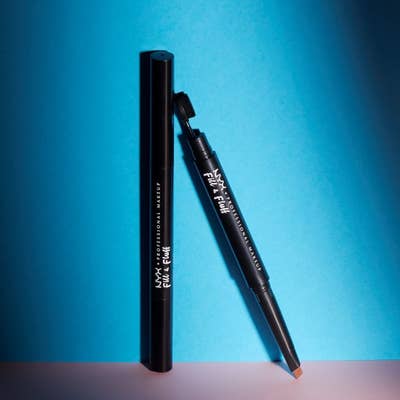 5.
Olay Sensitive Cleansing Water with Hungarian Water Essence does heavy lifting when it comes to washing off the majority of your makeup without stripping your skin's natural oils and while soothing your skin, thanks to aloe, cucumber, and green tea extract. Even if you can't be bothered to **fully** wash your face*, use this at the very least!!

6.
Fenty Beauty Pro Kiss'r Lip-Loving Scrubstick and Pro Kiss'r Luscious Lip Balm make sure your lips are properly taken care of with gentle exfoliation (hi, apricot seed scrubbers!) and moisture lock-in, so your lips are smooth as can be, and any lipstick you put on afterwards goes on even better.

7.
100% of the proceeds* Youth to the People Limited Edition Pride Superfood Antioxidant Cleanser goes to GLSEN, an important organization working to create safe and inclusive schools for LGBTQ students in K-12 *and* contains all the great-for-skin, cold-pressed antioxidants in their original bottle that oh so gently remove makeup and prevent buildup in your poor pores.

8.
Ok, listen up, Maybelline Dream Urban Cover has SPF 50, which is pretty damn high for any foundation I've seen — and for a drugstore foundation, no less. It's the perfect foundation for people who want full yet lightweight coverage that still lets a little healthy glow show through.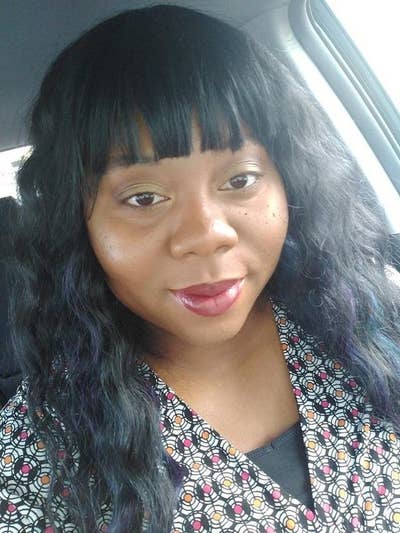 9.
Flower Beauty Warrior Princess Mascara coats your lashes (and I mean **every single** lash!) with a lush, vegan, and super black formula to the table, so you can instantly open up with just a few swipes!

10.
Urban Decay Heavy Metal Glitter Gels are water-based gels with lots of glitter suspended within them, so there's no mess/fallout while applying *and* they glide on like a dream. Put in on your eyes, face, or body, and you will look like a proud disco ball of ~pride~ for up to nine hours.

11.
Drunk Elephant Slaai Makeup-Melting Butter Cleanser is a ~rich~ cleansing balm filled with nourishing fruit oils that truly melt away all of your makeup, sunscreen, and dirt, and comes with a handy magnetic scooper (so it doesn't fall to the wayside, which I'm totally guilty of!).

12.
L'Oreal Paris Infallible Flash Cat Eye lends a helping hand in your quest to attain runway-level cat eyes with a budge-, water-proof formula that's easy to control, has strong pigment, and a lil' detachable wing stencil to guide your artistic endeavors.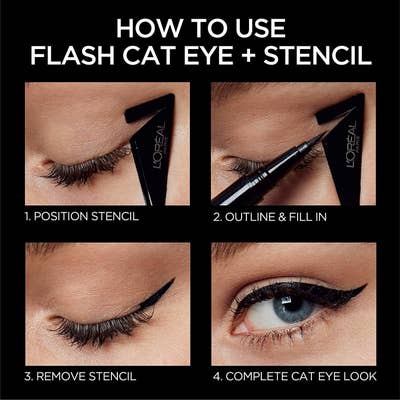 13.
Ciaté London Watermelon Burst Hydrating Primer is the cooling wakeup call everyone needs this summer — packed with watermelon extract, hyaluronic acid, and Vitamin E, it feels virtually weightless upon application and leaves skin feeling hydrated, smooth, and prepped for makeup (or it's great alone!).

14.
Tarte Stay Spray keeps your face feeling fresh as a cucumber — it literally has cucumber in it, and smells like it too — and basically creates a waterproof shield over your pristine makeup, so everything stays in place (no melting, fading, and cracking), no matter what stressful and/or muggy situations you run into throughout the day.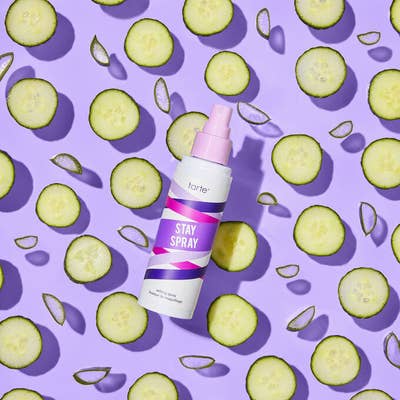 15.
CeraVe Skin Renewing Vitamin C Serum helps brighten your skin tone and improve overall texture with 10% l-ascorbic acid (the purest form of Vitamin C), three essential ceramides, and hyaluronic acid — with continued use, say hello to healthier-looking skin!

16.
Whal Myung Skin Elixir Masks are soaked in their cult-status Skin Elixir and five key herbal ingredients (ginger, citrus peel, cinnamon, corydalis, and nutmeg), so your face feels deeply nourished and hydrated from start to finish (10 to 20 minutes later). Hello, dewiness! ✨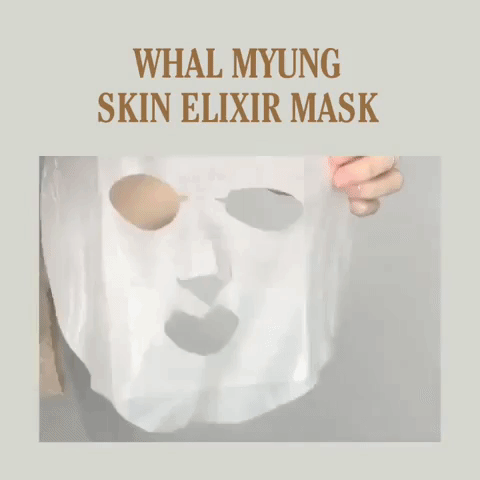 17.
The Texture Sexy Hair Collection helps you achieve lived-in, textured hairstyles that look effortlessly Malibu-chic. They'll lift and shape your strands to volumized, wavy, and never-crunchy perfection.

18.
Lululemon Selfcare is a gender-neutral line of products designed for athletes that targets common workout-related problems — such as stinky armpits, a flushed face, and sweaty/frizzy hair — with efficient solutions. For example, Anti-Stink Deodorant has an easy spray application to avoid spreading bacteria around, as well as coconut oil to help condition and soften the skin.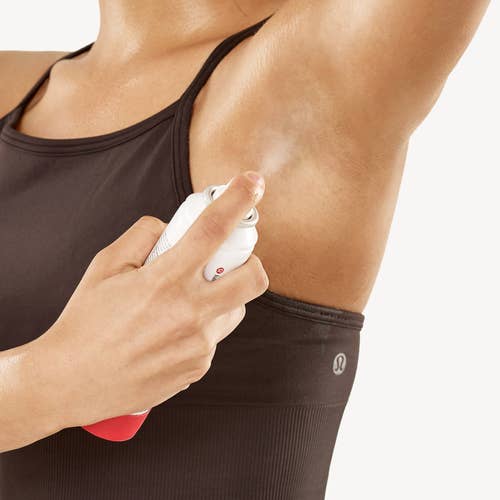 19.
Briogeo Banana + Coconut Superfoods Shampoo & Conditioner supports a healthy and happy scalp by infusing actual fruits (banana, coconut, and acai) into your strands, so they feel like new life has been breathed into them! Plus, it's free of sulfates, silicons, and parabens, and it's for all hair types.

20.
You're bound to find your perfect summery* color among the 30 shades present in Laura Mercier's Rouge Essentiel Silky Crème Lipsticks collection — if you've been over liquid lips and crave creamy, opaque, but lightweight color that fades beautifully over time, then look no further!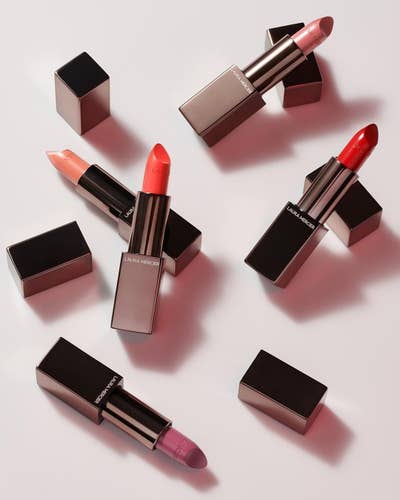 21.
Dr. Jart V7 Antioxidant Serum delivers a potent, dual-phased dose of Dr. Jart's V7 Multi-Vitamin Complex, Vitamin E–infused bubbles (for dat glow!), and tomato leaf cell extracts (for protection against environmental stressors) so, once all combined, you get all of the hydrating, brightening, and calming benefits in one go.

22.
The A-Beauty Box is a collaborative effort between three powerhouse Aussie beauty brands — Frank Body, Go To Skincare, and Sand & Sky — to bring you A-Beauty's best game and keep your skin looking happy and healthy from head to toe.

23.
Marc Jacobs Youthquake Hydra-full Retexturizing Gel Crème is the brand's first skincare product and quenches dry skin with a concentrated dose of pineapple enzymes and encapsulated sodium hyaluronate for a glowing, makeup-ready canvas — and did I mention Lady Gaga wore this to the Met Gala??