Stylize your outfit with one item in various different styles. You won't get sick of it!
We hope our recommendations are on point. Prices are accurate and items in stock are as of time of this publication.
1.
A long-sleeved T-shirt dress that seems basic, but is there anything basic about over 4,400 positive reviews? Didn't think so.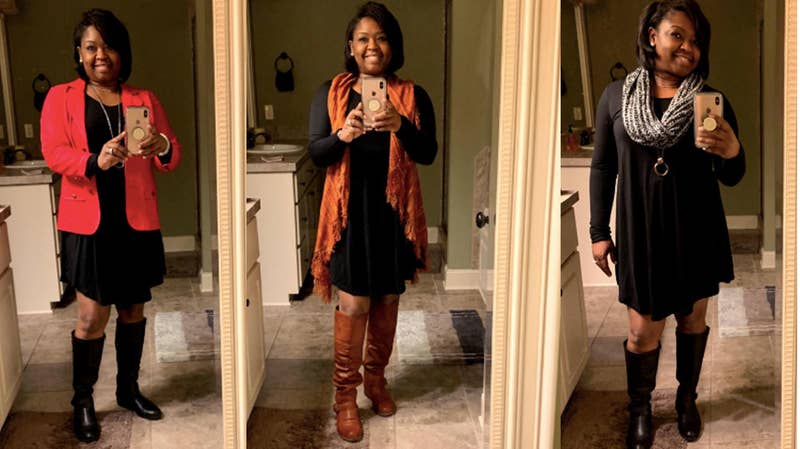 2.
Or a short-sleeved T-shirt dress for folks who want equally endless styling options but who (like me) are basically always hot.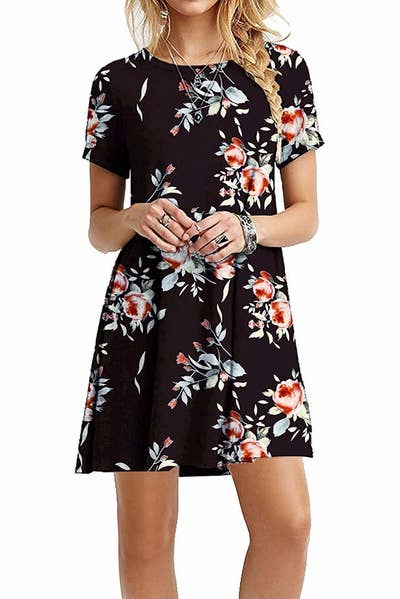 3.
A classy tie-neck blouse, which you can wear with all the same things you'd normally pair with a basic tee — but it'll look wayyyyy more polished.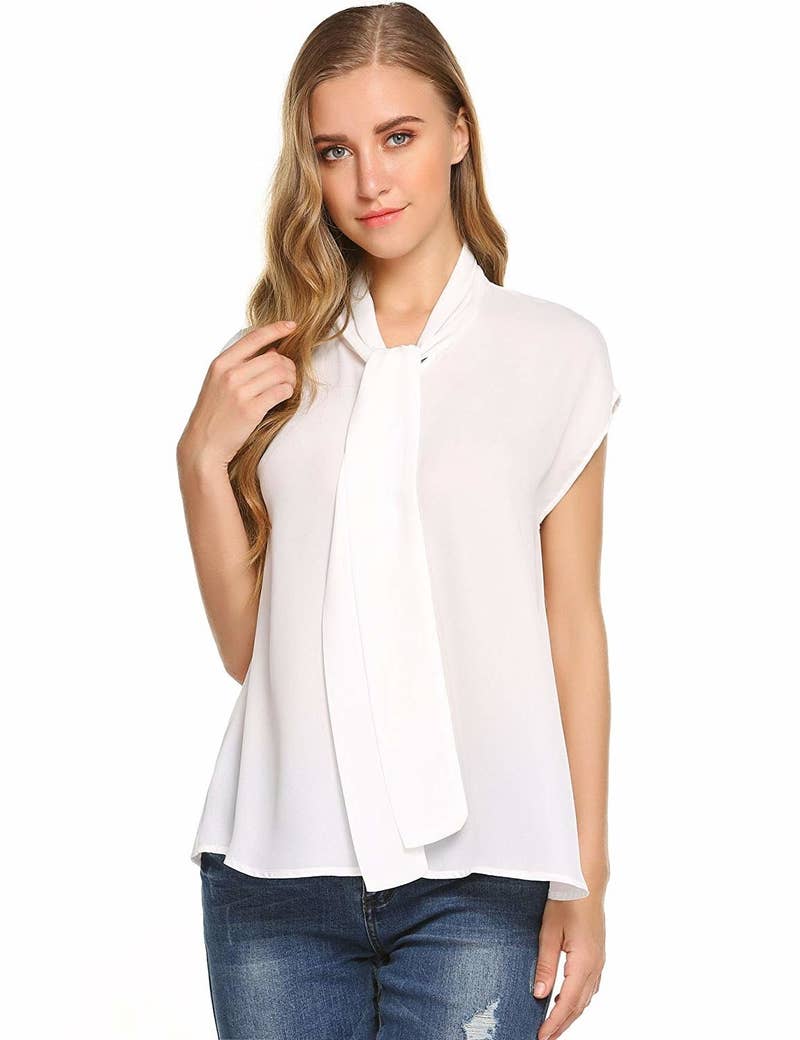 4.
Stretchy, button- and zipper-free bootcut pants so comfy, you'll want to wear them outside of the office, too.

5.
A flirty spring dress you'll be able to dress up or down for any occasion and that honestly looks way more expensive than it is.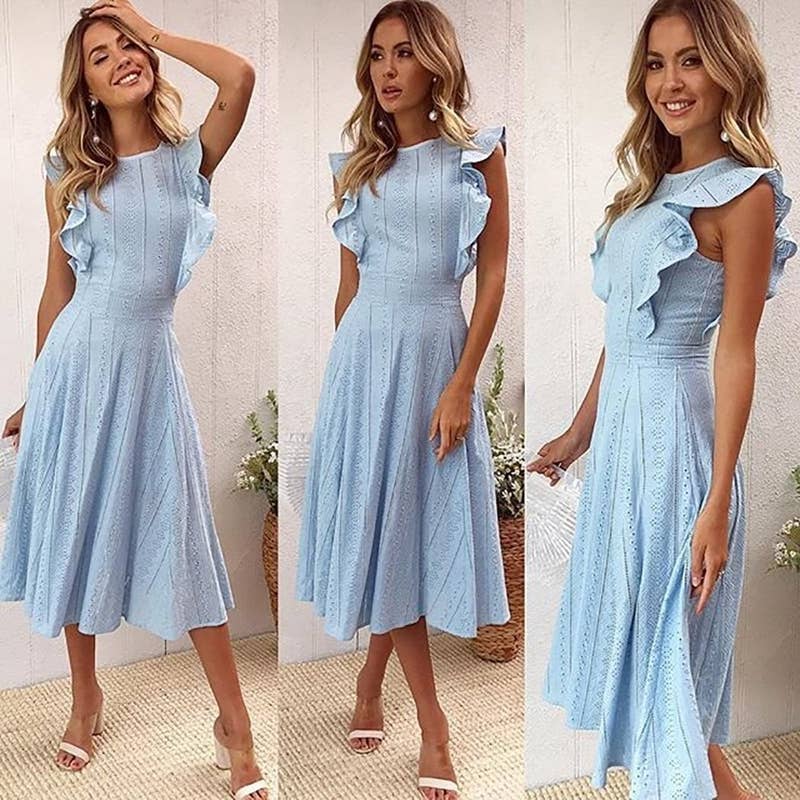 6.
A gorgeous kimono-style wrap with over 1,000 positive reviews and just about as many styling possibilities.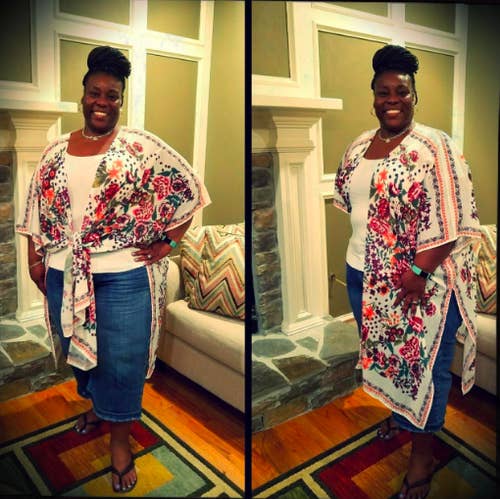 7.
A sultry and classic black slipdress that's like a fashion blank canvas. Now it's just up to you to work some van Gogh-level artistry on it with accessories.

8.
An effortlessly chic striped jumpsuit you'll rock all spring, summer, and fall long. Toss a jacket or a sweater over it now, then pair it with cute jewelry and sandals when it warms up!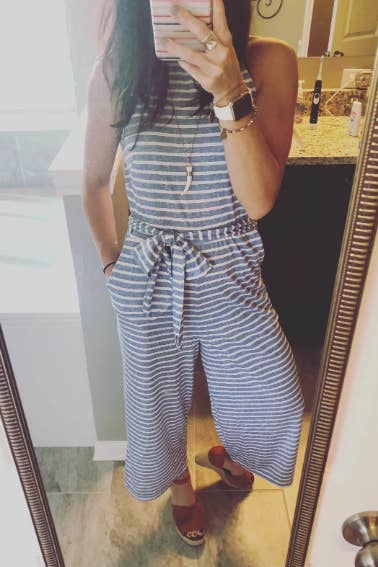 9.
An absolutely perfect faux leather jacket that will cause pretty much every other jacket, cardigan, and hoodie in your wardrobe to go unworn for weeks at a time. This baby can replace 'em all.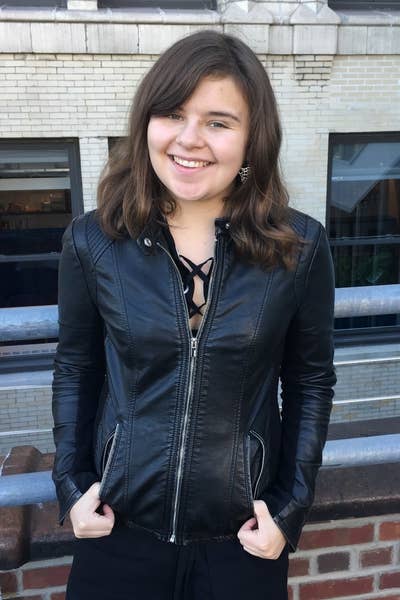 10.
A ruffle-trimmed tunic dress perfect for any season and with pretty much any pair of shoes. Tights? Bare legs? Booties? Sandals? Flats? Heels? Yes to all the above.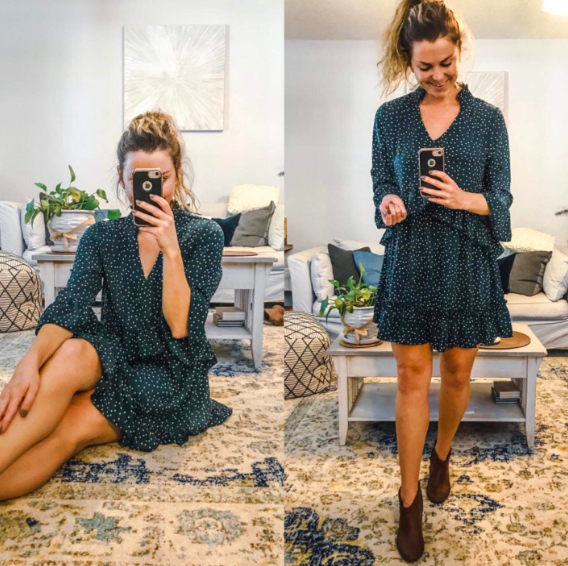 11.
A red-hot asymmetric number that's versatile in not one, but two senses. Not only is it appropriate for several occasions, but it's also fully customizable, so you can turn it into the dress of your dreams.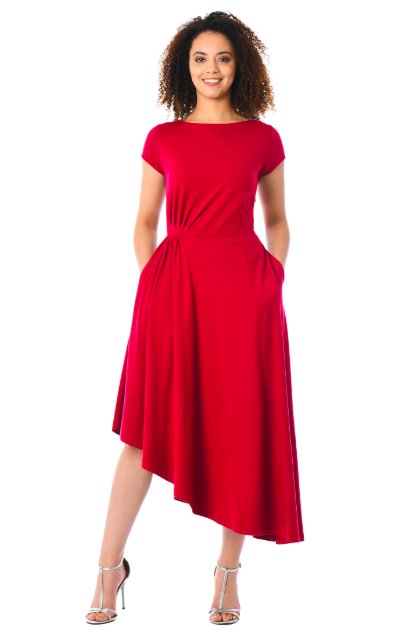 12.
A princess-worthy midi skirt with over 1,700 positive reviews that'll become a wardrobe staple no matter your style. Preppy? Glam? Minimal? Like Phineas and Ferb, this skirt is gonna do it all.

13.
An amazing and super stretchy maxi dress with long straps you can wrap, tie, and drape in over 24 different ways. Finally, the excuse you've been waiting for to order 24 new dresses (you can fit them all on one hanger ?).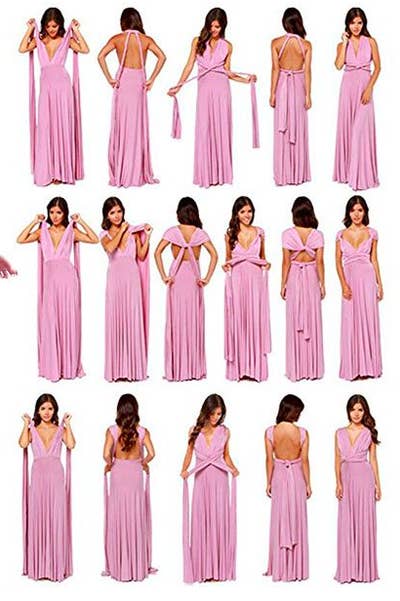 14.
A ribbed turtleneck dress you'll wear so often, you'd have been happy to shell out more dough for it.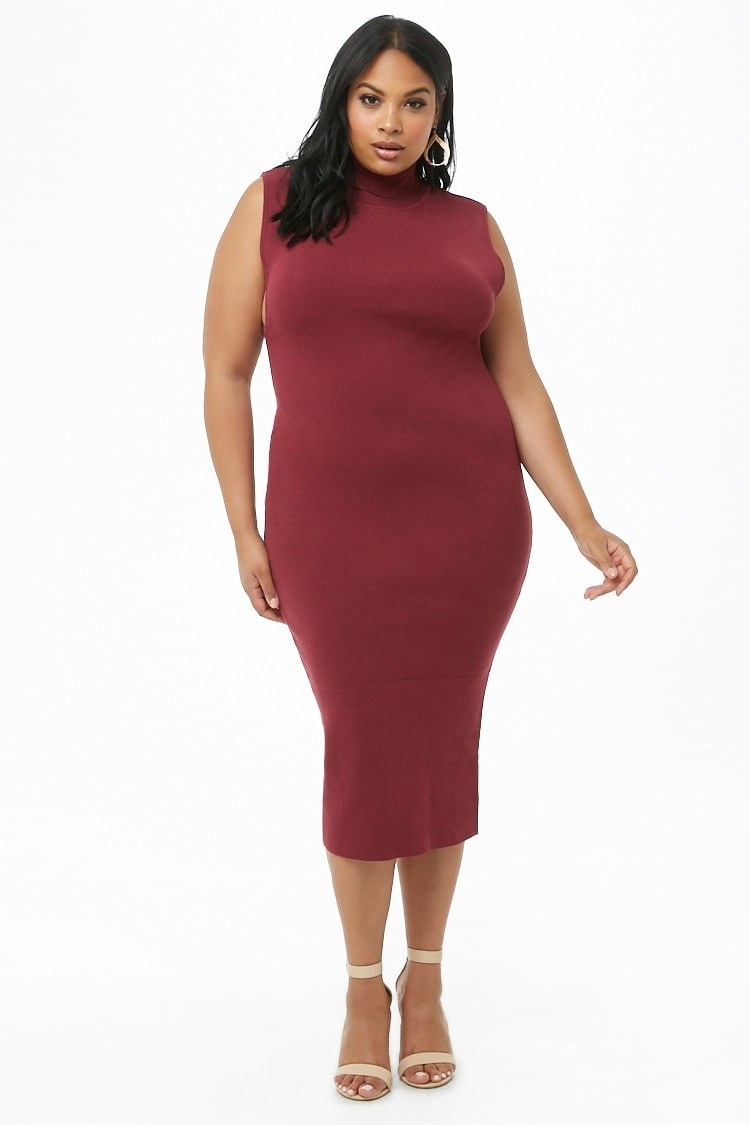 15.
A cool bell-sleeved top possessed of magical powers — it can transform any simple ensemble into a ~lewk~.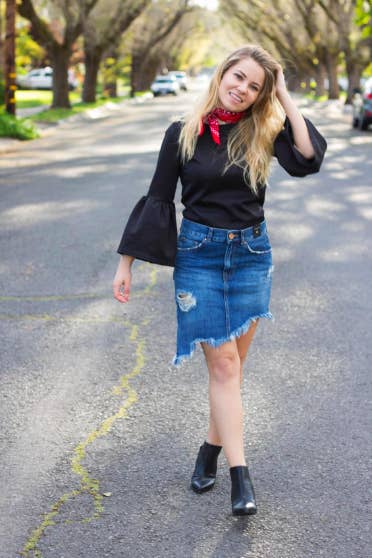 16.
A tailored linen-blend utility jacket that's tired of just being paired with jeans. She's dying to meet your LBD.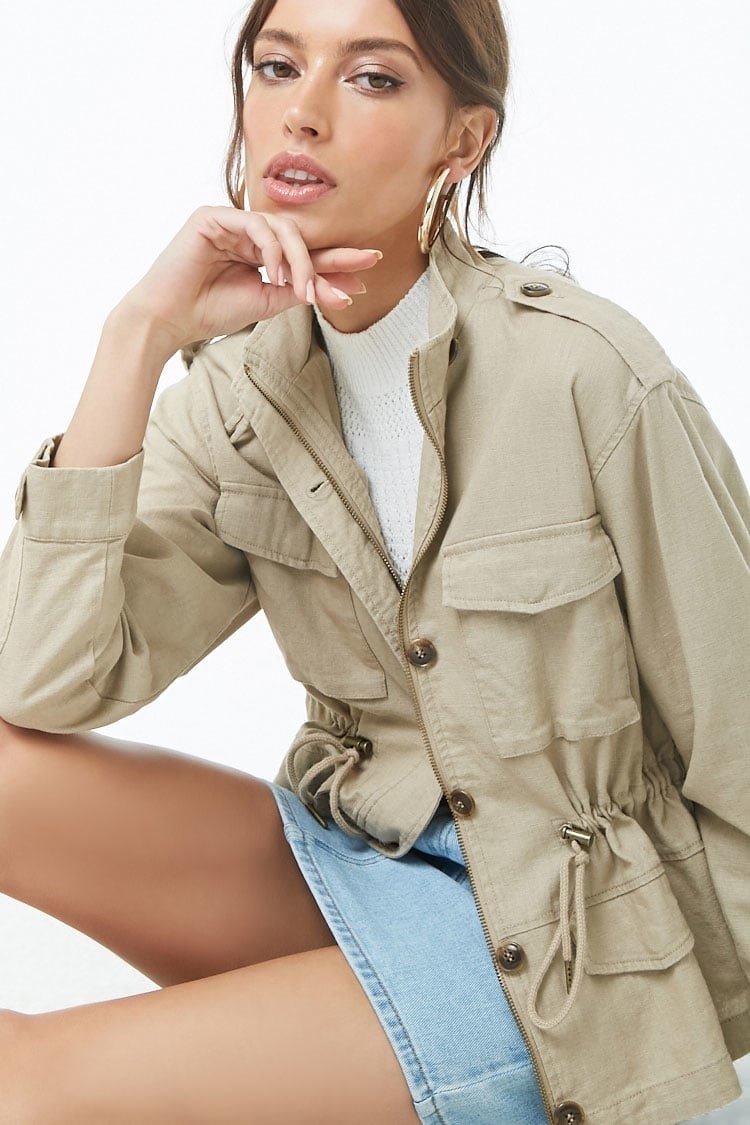 17.
A denim shirtdress you can zip up as much or little as you want, depending on how much skin you want to show or what you want to layer under it. You can even unzip it completely and rock it as a jacket!

18.
A posh collarless coat whose motto was inspired by the best founder of Hogwarts (don't @ me), Helga Hufflepuff. Party dresses? Jeans? Work looks? This coat will top off the lot, and treat them just the same.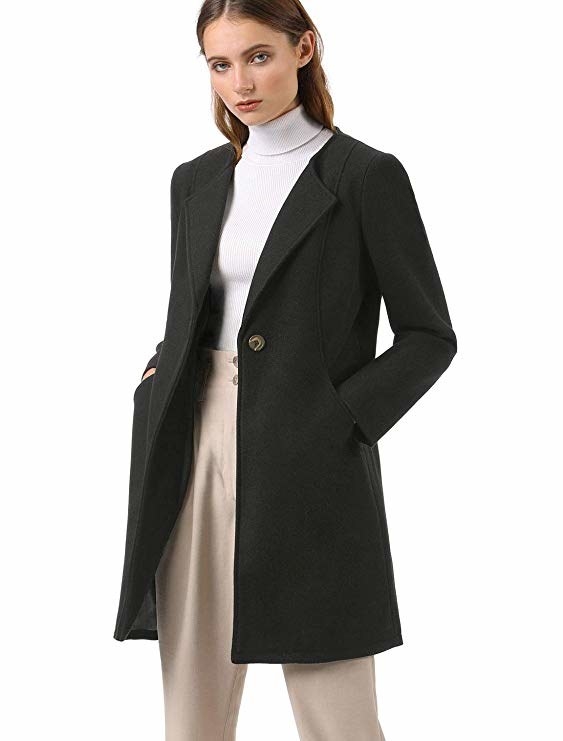 19.
A minimalist-chic cropped overall jumpsuit you can rock over any fave top for a casual look or even just with a lacy bralette for a night out.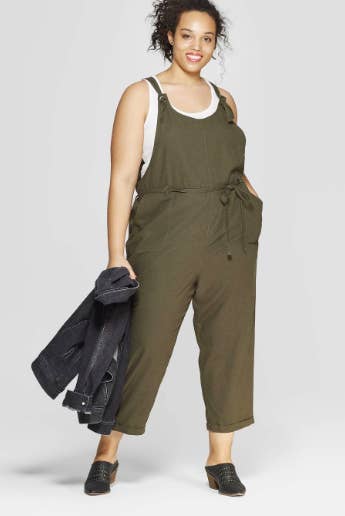 20.
Tailored black shorts that aren't your typical shorts, but rather — *extremely Gina Linetti voice* — "dress shorts, like the kind Jen Aniston might wear."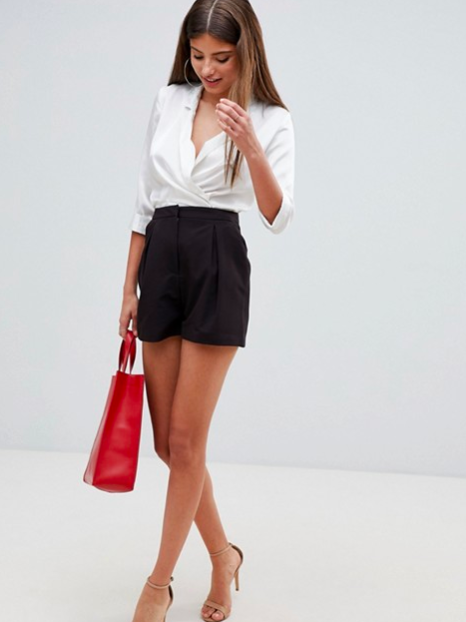 21.
A scalloped trim dress here to prove that wanting a dress that's perfect for both the office and a party isn't mollusking for too much.

22.
A drapey cardigan with an optional waist tie that'll make looking chic a cinch.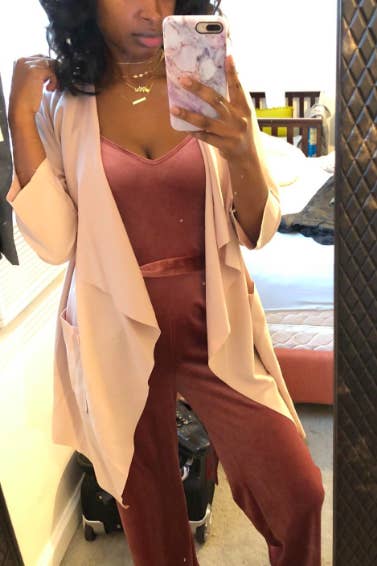 23.
A twirl-ready skater skirt that, like the most confident of socialites, feels equally at home at work or at the club.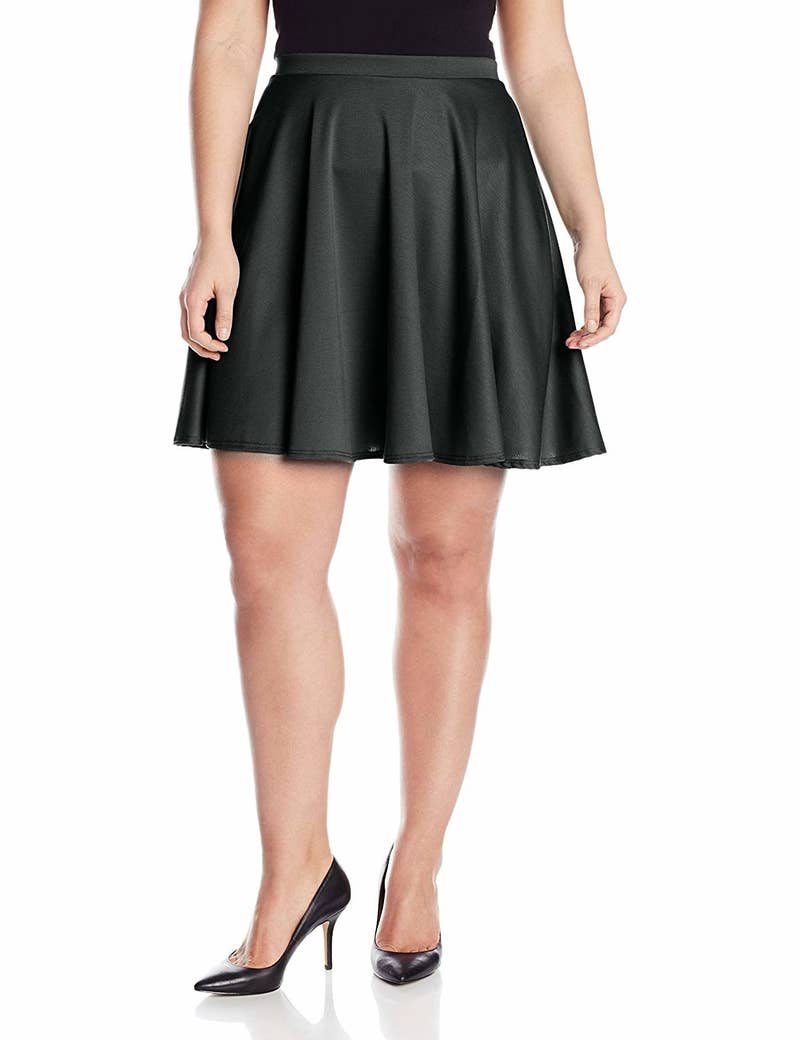 24.
A rainbow dotted cardigan that'll match everything you own (and look darn cute buttoned up like a top, too).

25.
An eyelet-trimmed sweatshirt you can just pop on with jeans or leggings, of course, or you can dress it the heck up with a statement necklace, dress pants, or a fitted skirt. This is one sweatshirt ~eye'll let~ you wear to the office.