You think you're cool with all the little mess around your house but deep inside you know that it bothers you like hell. Lucky for you, there are people who are just like you that made a step and invented cleaning tools that could simply work your way out!
1.
A cooktop cleaning kit, because if you're not splattering sauce everywhere you're awkwardly avoiding the mess. This will tackle grease, stubborn stains, and burnt-on residue before you have time to avoid eye contact with your roommate.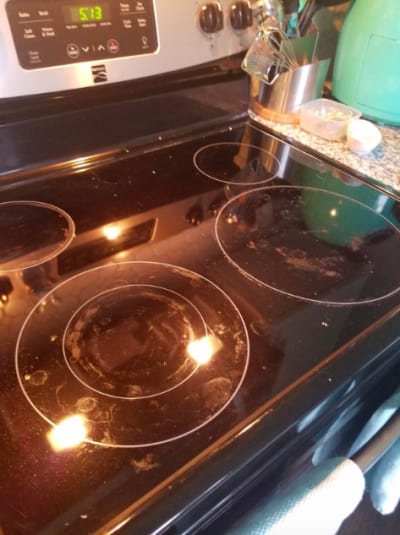 2.
A tub of heavy-duty cleaning wipes that'll conquer scary messes wherever they happened: even on your carpet. The next time you spill nail polish on the rug again (tonight), you can be done with panicked scrubbing before you know it.

3.
A tub of OxiClean stain remover for easily hitting the reset button no matter how intimidating the damage. Spilt food on your comforter? More like wine? Easy peasy.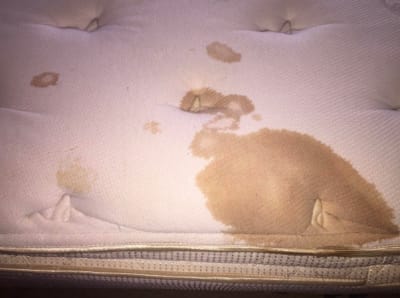 4.
A Clorox ToiletWand so you can remove tough stains and eliminate germs not only super fast, but at a safe distance from the potty. Basically this will do all the *heavy lifting* while you essentially just move your arm.

5.
A handheld Dirt Devil vacuum, because a lightweight design plus a powerful motor means all those crumbs that have been chilling on your couch cushions just found a new home — in the trash. And all it took was a ~flick of the wrist~.

6.
A TubShroom that'll cancel showering in standing water when you can't bring yourself to snake the drain. Oh, this has been happening for a year now? PLEASE GET THIS.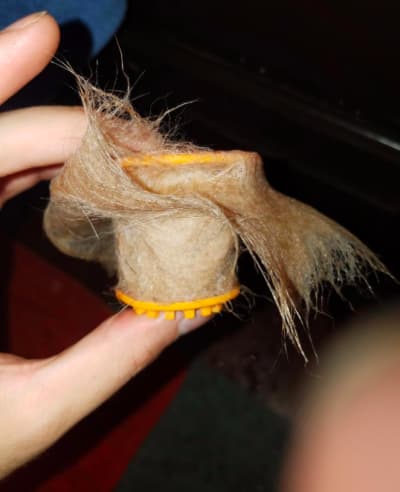 7.
A pet hair remover for accepting that *furry chic* is not a thing at all and committing a few minutes to de-shedding your rugs and couches with this easy-to-use handheld sticky tool.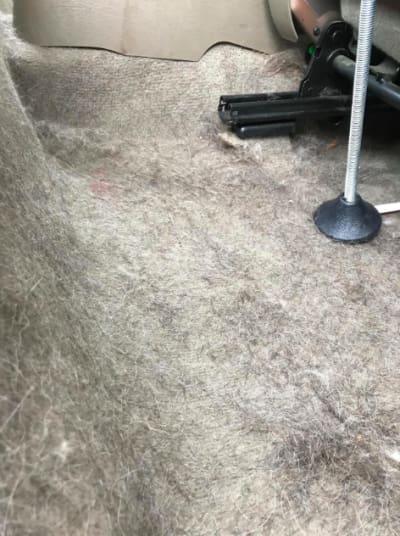 8.
A can of Easy Off oven cleaner so that time your pie leaked everywhere can finally be undone. How long ago was that again? Let's not think about it.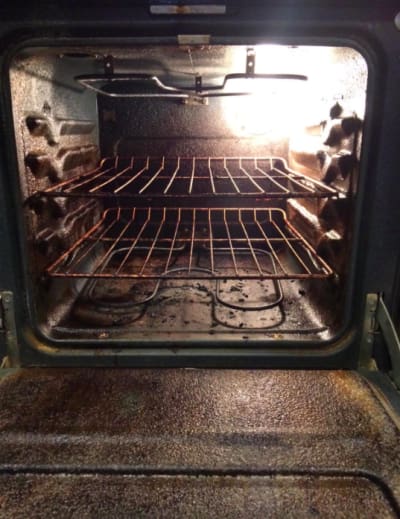 9.
A pair of microfiber duster slippers, because sometimes the only cleaning we want to get done is when walking to the kitchen. Now you can count that pan of brownies as a ~reward~.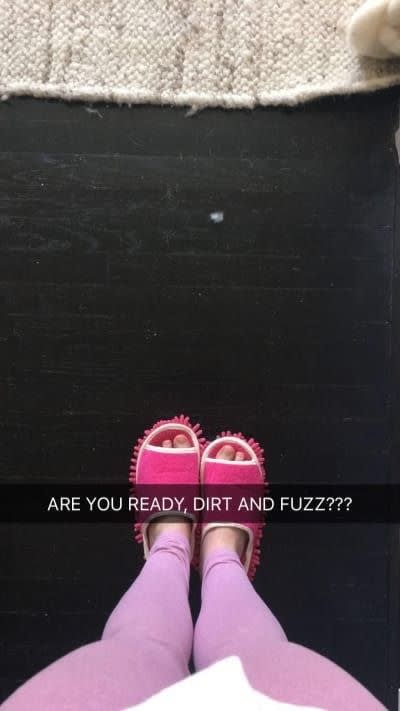 10.
A Swiffer wet and dry mop that'll be the easiest solution to picking up the dirt, hair, and other grime that's been living on your kitchen floor since Christmas. Hey look, it's your tiles — remember them?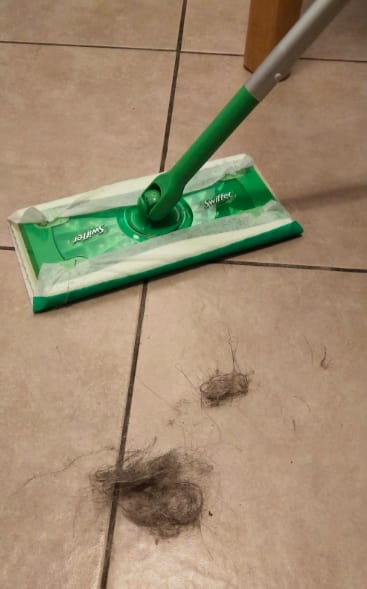 11.
A wood polisher for getting rid of the wear-and-tear your table or wardrobe are starting to show. No trip to IKEA for a new table necessary — a session with this will get rid of scratches, water marks, you name it. Heck do it while watching Netflix.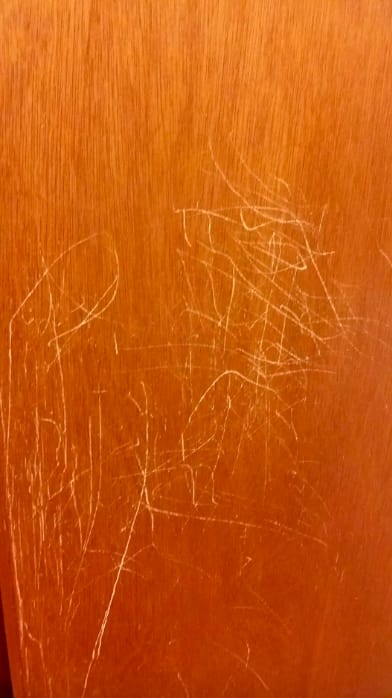 12.
A bottle of Finish booster powder so you can restore dishes with hard water stains or just glasses you've been *getting around* to replacing after many red wine nights. Throw 'em in the dishwasher with this, and they're back to brand spanking new.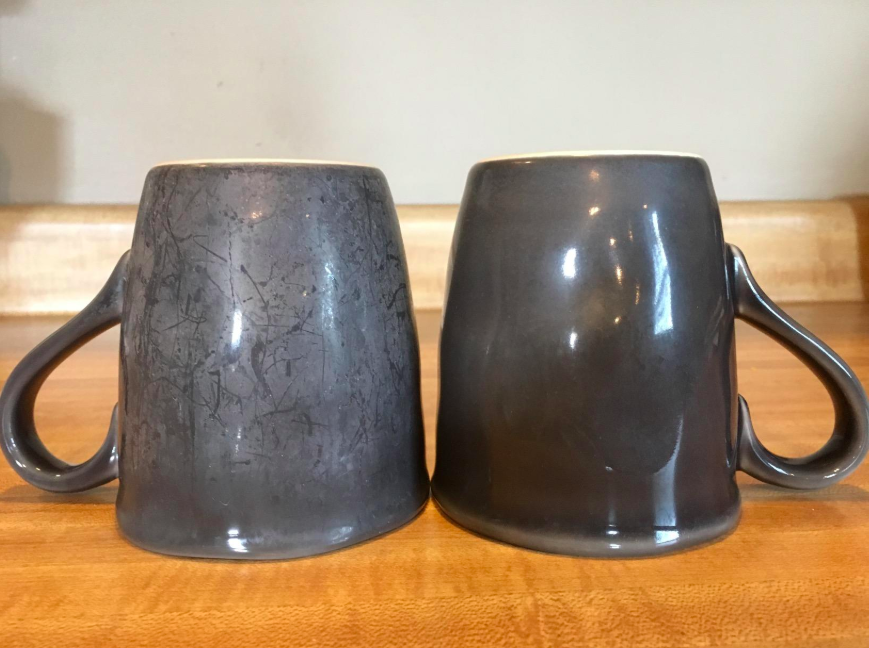 13.
A set of microfiber cloths, because we may or may not be guilty of just leaving our mirrors streaky after a lazy attempt at cleaning them. These are totally lint- and streak-free and take about one minute to use. No spray involved.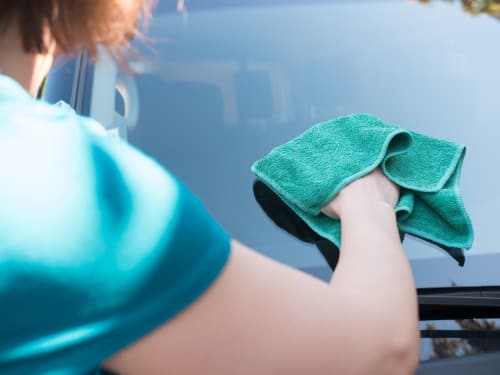 14.
A pack of toilet cleaning gel that'll live on the side of the bowl and quickly become your *number two*. Meaning: it cleans every time you flush — you're free from the dreaded (and avoided) bathroom doody. ?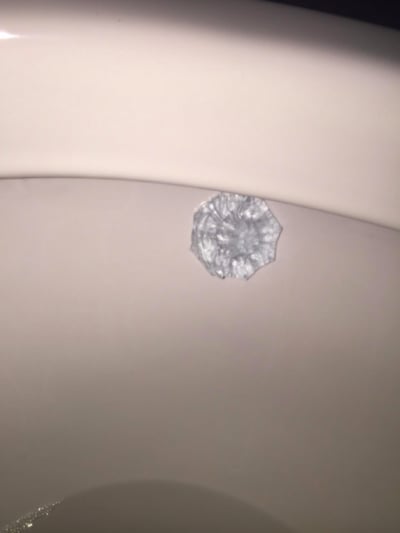 15.
A can of cookware polish for removing food and grease stains before you even have time to say you'll let them "soak". Will this work when you….leave the grease there overnight (you were just SO tired weren't you)? Yes indeed.

16.
A wine stain removing spray so you can prevent any nights out from going sour. I'm not sure who trusted us with a glass of merlot, though. PLEASE do not just toss that shirt on The Chair.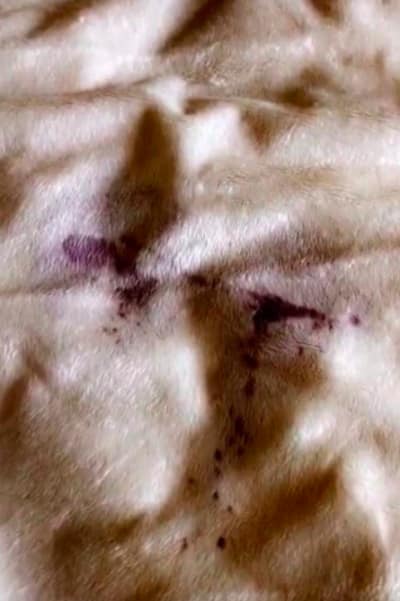 17.
A microwave steam cleaner, because you and I both know that the exploded lasagna from three weeks ago is still there. I know it, and your roommate knows it. But this will loosen the hardened mess so you're done in a swipe. Bless.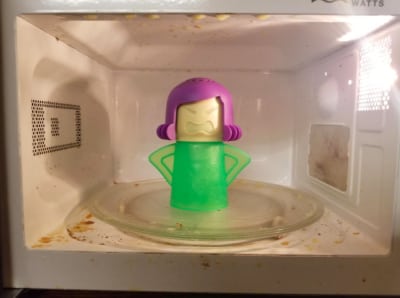 18.
An extendable tub and tile scrubber with a pivoting head that'll get every nook and cranny squeaky clean without making you get down and gritty. Translation: you just reach and scrub. That's it.

19.
A squeegee broom for easily collecting dirt and pet hair (or yours tbh) from hard-to-clean carpets.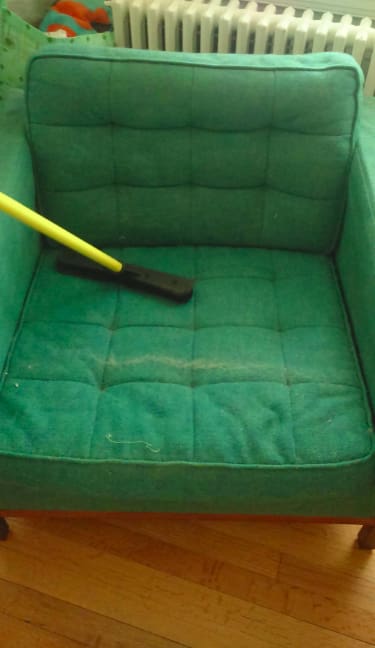 20.
A pack of Glisten garbage disposer cleaner so you can clear out all the food scraps you keep shoving down the drain instead of just picking it all up and throwing it in the trash. You know what, I'm tired from just writing that. I understand.

21.
A pack of Clorox antibacterial wipes, because these are literally the solution to being too lazy to clean. No tools, no fancy techniques, just a few swipes and your counters are back to shiny (like when you moved in).

22.
A set of Affresh dishwasher cleaning tablets that'll dissolve food residue that's been hanging out for awhile now. This may be why our parents told us to ~rinse~ dishes first…well now we don't have to, anyway.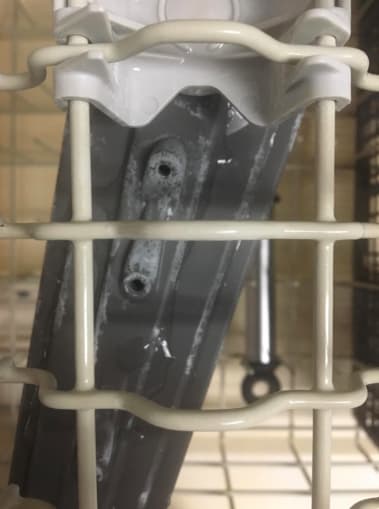 23.
A Mr. Clean Magic Eraser Bath for conquering the tub you guys are starting to get nervous to bathe in. This will easily wipe away the toughest of grime, soap scum, etc. so you're done before you have the chance to give up.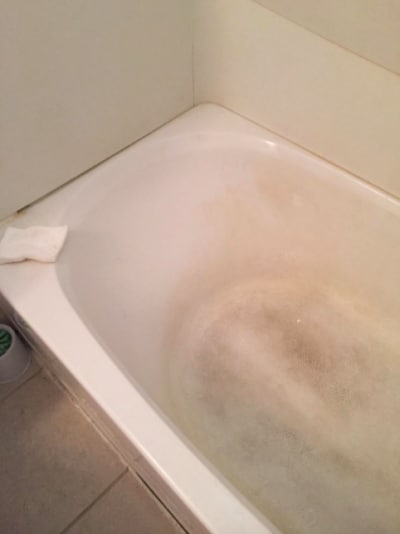 24.
A Bissell vacuum cleaner so you're not punished for waiting several lifetimes to address the dirt-colored rectangle that is your carpet. This boasts a powerful suction to destroy every *situation* in its path.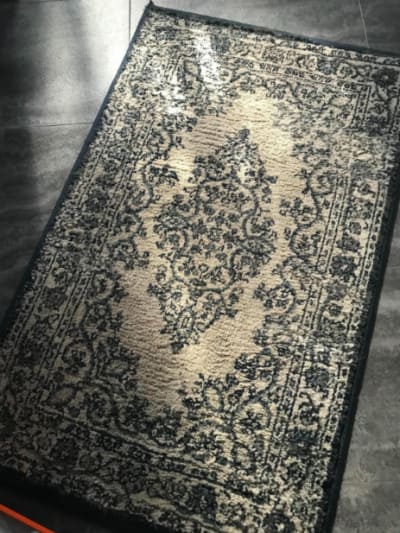 25.
A multi-purpose cleaning solution people like to use for rust, burnt pans, stained tubs, worn-down sinks, even Sharpie marks (!!!), because there isn't a mess we haven't seen. But now there won't be a mess we haven't fixed.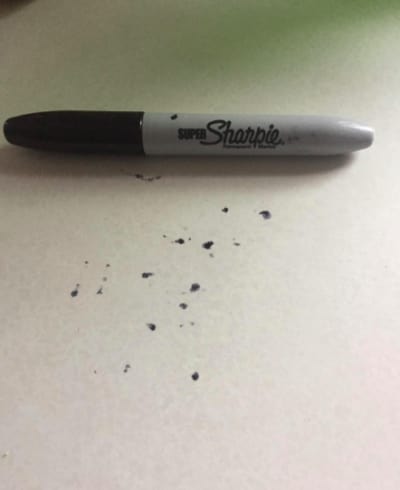 26.
A bottle of Goo Gone that'll easily remove sticky messes (like gum, glue, and stickers) from surfaces without having to put too much elbow grease in. Like we would ever.

27.
A spray bottle of pet stain remover for having a quick remedy on hand when our best friend has an accident. Everyone can be messy! But sadly it's up to you take care of it — before the end of the week.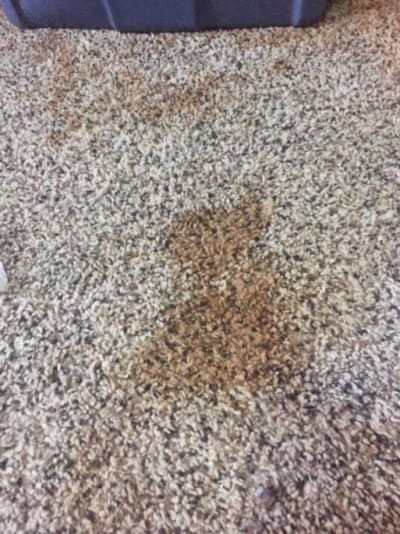 28.
A pack of stainless steel cleaning wipes so you can easily remove fingerprints, residue, watermarks, and grease from the bottom of your sink. Oh yeah…we're supposed to clean that too…totally forgot.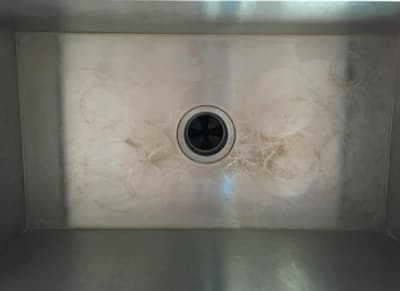 29.
A multi-surface cleaning spray especially popular for car seats, because it's really easy to forget about the mess building up in your car once you get out. But it's there. Waiting.