Feel the joy by looking at it and also using it!
1.
A set of liquid flower pens that might hurt your productivity because you'll be mesmerized by them.

2.
A "Chilly Mama" fridge and freezer freshener — just fill her up with baking soda and let her work her magic.

3.
A cold brew bottle (with a built-in filter) so your iced tea feels extra fancy like fine wine. Bonus: you can use it to make cocktails, too!

4.
An aesthetically pleasing Billie razor to give you an extremely smooth shaving experience.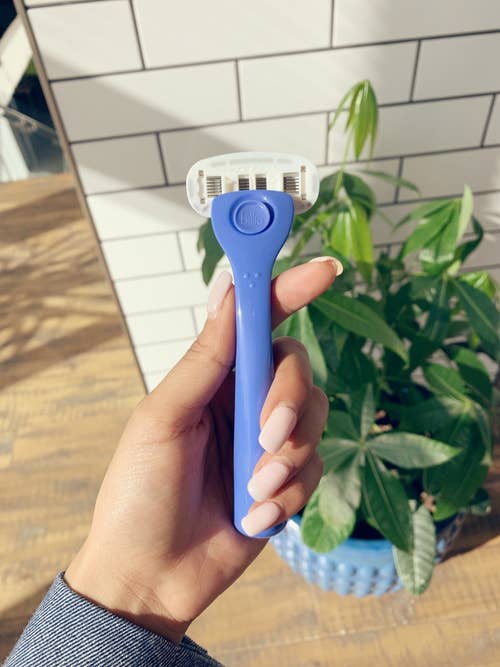 5.
A pair of gold earbuds that'll make you feel as glamorous as 2006 Fergie. ? We flying the first class, up in the sky, poppin' champagne, livin' my life ?

6.
A rechargeable sonic facial cleansing brush for removing all traces of dirt and makeup and providing gentle exfoliation. Plus, it just looks super cool.

7.
A bottle of vitamins so pretty, you won't mind taking them.

8.
A fidget spinner disguised as a sparkly ring you can wear all the time.

9.
A flat water bottle that'll fit into a briefcase (or any low-profile bag) without sticking out or creating an unsightly bulge. It might even motivate you to stay hydrated.

10.
A reusable shopping tote in a cute print for holding your lunch, picking up groceries, and much more! It folds down into a small pouch so you can fit it into any bag.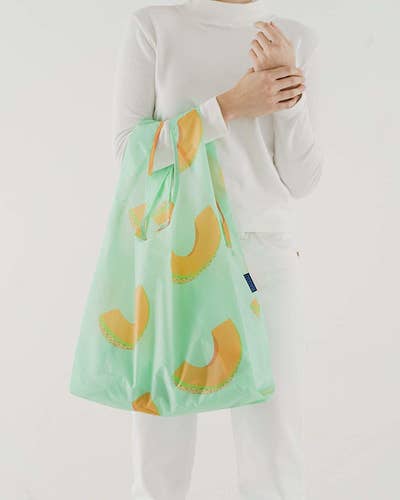 11.
A metallic peel-off mask (formulated with diamond and pearl powder) so your skin will look positively radiant.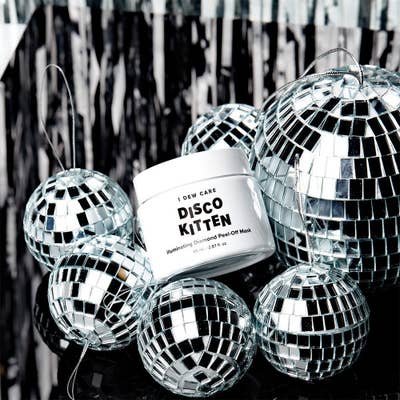 12.
Rainbow stainless steel straws — they're not only environmentally-friendly but are also easy on the eyes.

13.
A set of gold and marble-finish makeup brushes you'll want to display on your vanity – these babies don't belong in a drawer!


15.
A Chemex pour-over coffee maker that'll not only make excellent joe but will also look darn good on your kitchen counter.

16.
A minimalist stoneware decanter to double as a piece of modern art.

17.
A fluffy heating pad that'll make dealing with sore spots and period cramps no ~prob-llama~.

18.
Pretty coasters made of absorbent ceramic so you can prevent water rings from forming and avoid using a napkin as a coaster.

19.
A little tube of gel-cream blush you'll want to impulse purchase for the packaging. You won't get buyer's remorse though, because it goes on so naturally and is perfect for hot summer days.

20.
A rose gold detangling brush to be the fairy godmother you never had — it'll make all your hair dreams come true.

21.
A crystal clear flower lip balm that'll react with your lips and turn into a perfect shade of pink.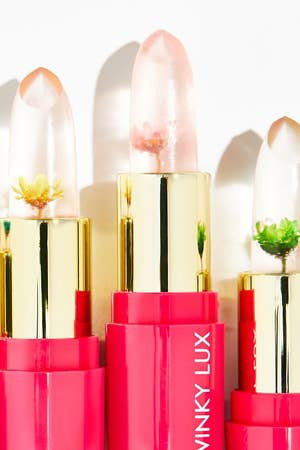 22.
A little magnetic cloud for the cutest way to keep all your keys in one place.

23.
A cookbook so gorgeous, it can double as a coffee table book. Hide this away on a bookshelf? Never! (Also, the recipes are delish and not overly complicated.)

24.
A pretty aromatherapy pendant to carry your fave essential oil with you at all times. The design just makes ~scents~.

25.
A sleek Quip toothbrush that'll actually make you look forward to waking up and brushing your teeth. Honestly, a toothbrush has no business looking this good!

26.
An eyeshadow palette shaped like a watermelon slice (!!!) filled with gorgeous neutral shades perfect for everyday wear. Don't just take my word for it — ~seed~ for yourself!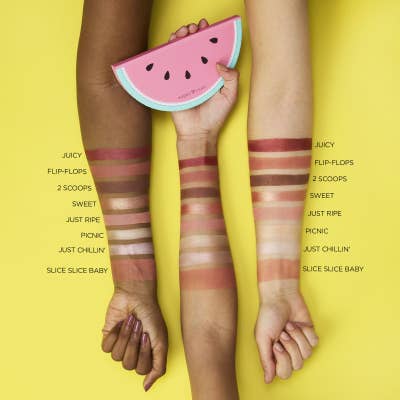 27.
An electric kettle in a retro shade of pistachio green you'll want to constantly admire (even when you're not boiling water).

28.
A five-year journal with a beautiful cover design (and gilded page edges) to cherish forever. Since you only need to jot down one line a day, it won't feel like a chore.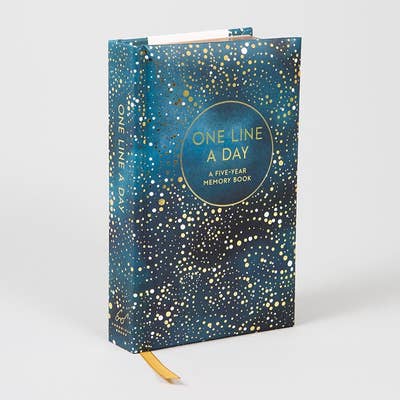 29.
A moon phase yoga mat that'll not only provide solid cushioning, but will also ~crater~ to your aesthetic needs.