Ever got the feeling that there are just way too many things in your house that you want to simplify things? Here are minimalist pieces of furniture and decor from Walmart that will instantly change the atmosphere of your house.
1.
A floating shelf so you can display your favorite items without adding bulk to your walls. The shelf can be hung horizontally or vertically and comes with hidden hinges so you won't have to deal with unsightly brackets.

2.
A versatile pouf that'll become super handy in your living space since it can be converted from an ottoman to a cushion in mere seconds. It's filled with lightweight foam beads and can be carried between rooms easily.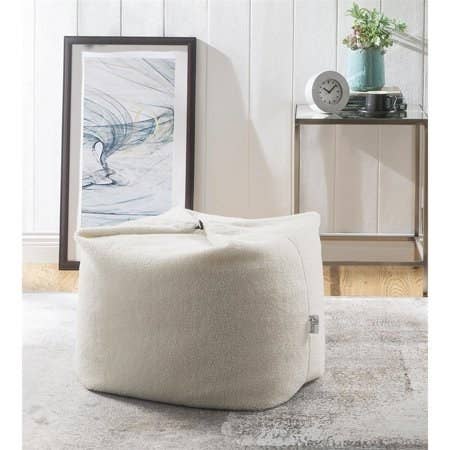 3.
A half-moon entryway table to play catchall to all the items you spend way too much time looking for every morning. Like your keys and wallet, for starters.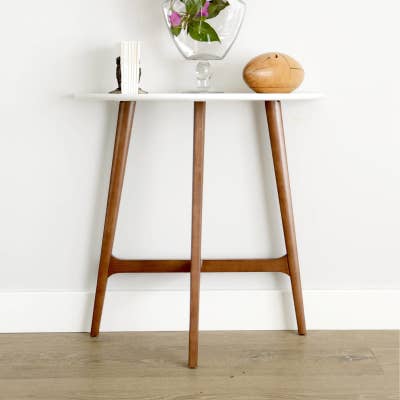 4.
A glass tube vase that'll bring flora to your home in a sleek and interesting way. Just think about how amazing it will look on your desk.

5.
An eight-cube sideboard for ample storage to keep you organized, especially if you're lacking closet space. The four bottom crates can be removed, too!

6.
A compact storage ottoman that can moonlight as an end table! The wood lid keeps items out of sight, but also acts as a great place to keep a drink and TV remote.

7.
A stainless steel and mango wood wine cooler set so you can enjoy a chilled glass of white wine at the end of a long day. You'll get a bottle stopper, bottle pourer, shaker, and wine cooler.

8.
A slim bookcase with four adjustable shelves to hold your extensive book collection. Major props to you if you also color code your reads.

9.
A black padded bench with a sophisticated champagne finish that'll look ultra modern in your clean space. The open base helps make the room feel less cluttered.

10.
A black and white cityscape piece with clean lines and minimal detailing. It can be hung literally anywhere and is fade-resistant, so don't be afraid to put it near a window.

11.
A set of wall shelves that mix cool metal and warm wood to display decor without a ton of frills. They can be hung together for a triptych effect, or individually if you want to spread them out over a few rooms.

12.
A tripod lamp with sturdy bamboo legs ideal for a desk (dorm room or not). BTW, the black lampshade is included!

13.
An end table with a lower shelf to store folded throws or books. The upper shelf can play home to a vase and your wine glass while movie marathoning.

14.
A marbled cheese board, because when you're not serving up cheese and crackers, it can stay neatly on display and still be a beautiful piece of decor.

15.
A neutral geometric rug to fill up a room without drawing your eye downward. Its pale gray color will help lighten a room and its pattern has just enough style to match with the rest of your minimal decor.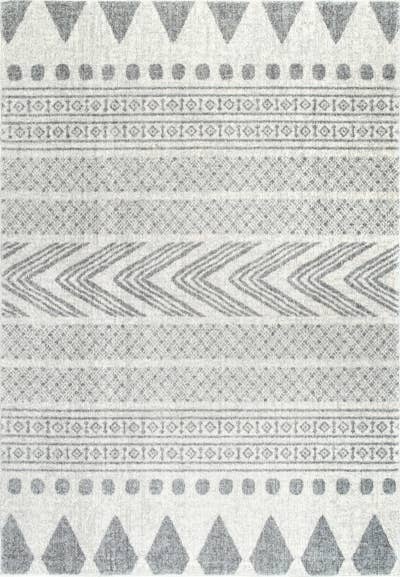 16.
A double-door cabinet with open shelving so you can showcase the items you want, but keep others hidden. Plus the deep blue color is simply gorgeous.

17.
A bedding set with a subtle diamond design to add a bit of flair to your bedroom. It's reversible and comes with the comforter, two shams, and two decorative pillows. A total score.

18.
A trio of marble and brass candle holders that'll be very eye-catching in your living room or centered on a dining room table. The gold accent brings a little shine, while the marble base provides a sense of sturdiness — no way these are tipping over.

19.
A globe lamp so you don't have to sacrifice style for function. The globe is frosted for a softer light so you won't be distracted while working.

20.
A shower curtain to liven up your bathroom. Shower curtains are a fun way to inject a bit of style in a space that otherwise can be rather bland. The design is soft and can be easily tied into an all-white or off-white space.

21.
A nifty desk with storage space inside of it (aw yeah), because a messy desk is often an unproductive desk. The inside has cord cutouts so you can wrangle your charging wires without creating a jumbled mess.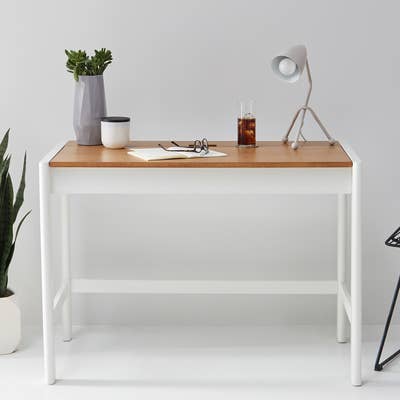 22.
A carved wood tray to take center stage on your coffee or entryway table. It can be functional (for keys) or decorative (for plants or coasters).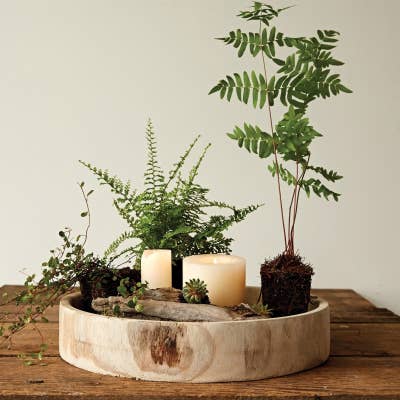 23.
An abstract ombre piece that won't be a total distraction hanging in your bedroom or home office. It's a timeless piece of artwork that can be incorporated into a gallery wall or easily stand alone.

24.
A lounge chair with enough cushion to make you never want to leave. Now just grab a good read and a cup of tea.

25.
An oval mirror that'll hang perfectly over a vanity or in an entryway. It's slim shape can be appreciated from every angle and is something you'll admire from a distance.

26.
A standing ceramic planter to use as an accent for any room. It's a great solution to get your precious plants off the floor and near stronger light.

27.
A sketched triangles rug, because having zero cushion under your feet when you get up in the morning is unpleasant! You can layer this under your bed frame or even over a larger jute rug for extra padding.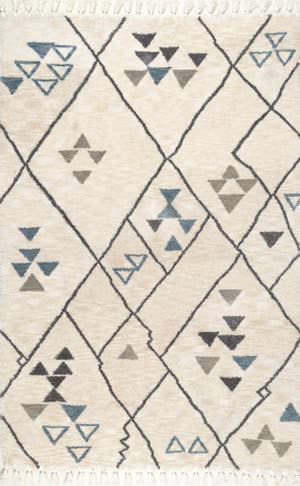 28.
A four-piece accessory set so you can run through your nighttime routine in style. You'll get a toothbrush holder, pedestal soap dish, tumbler, and lotion dispenser to tie together your bathroom decor.

29.
A wrought iron dining chair that can go from inside to outside for patio dining. They stack together and are weather-resistant (even the cushions)!

30.
A matte black and wood lantern, because ambient lighting is the best lighting. You can nestle a few of these in the corner of a room for a soft glow without hogging up much space.

31.
A set of wire baskets for extra storage space (think throws, books, toys, shoes) that also nestle together. With built-in handles, they're simple yet totally functional.