Don't be so sad that you've haven't known this earlier because it's going to be a part of your life from this moment!
1.
A microfiber cloth to remove every single trace of dirt and makeup (even waterproof formulas!) with just water. And the cloths are super soft, so you won't have to resort to harsh scrubbing that can dry out your face.

2.
A dozen Bottle Bright tablets that'll deep clean your thermoses and on-the-go bottles — no scrubbing required. These'll get into all those hard-to-reach spaces and remove *all* the gunk.

3.
A spider and insect catcher that keeps pests in its clutches without smushing them so you can bring them outside where they belong.

4.
An elegant wine decanter to aerate your cheap-ass wine and make it taste like the fancy stuff. Just press it on top of your wine bottle and turn both upside down to watch the magic happen.

5.
A neck pillow you can twist into several different positions so you can get actual rest while traveling — without your head bobbing up and down.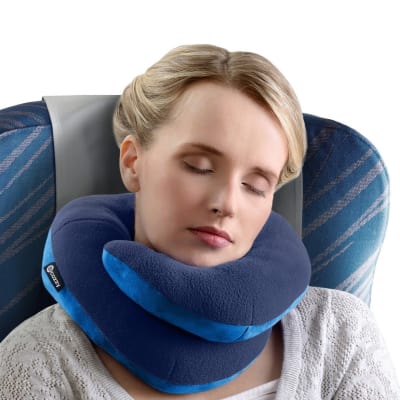 6.
A microwave s'mores maker that makes the perfect toasted marshmallow treat without the hassle of a fire. Campfire who?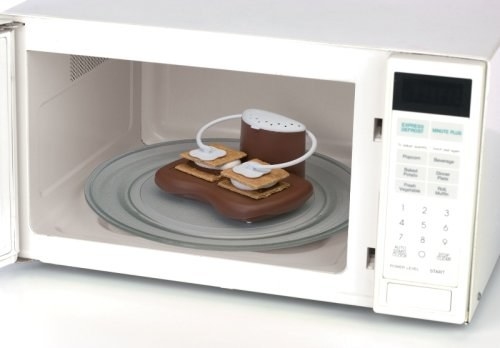 7.
A sanitizer to kill 99.9% of germs on the toilet seat that is your phone. It fits almost all phone sizes (including the new iPhone X), demolishes bacteria with UV rays, AND charges your device at the same time.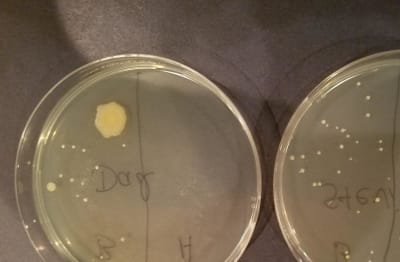 8.
Sweat-resistant silicone grips that'll keep your earbuds or airpods in your ears during even the most intense workouts.

9.
Suguru, a self-setting rubber with the power to fix just about anything from dishwashers to iPhone cords.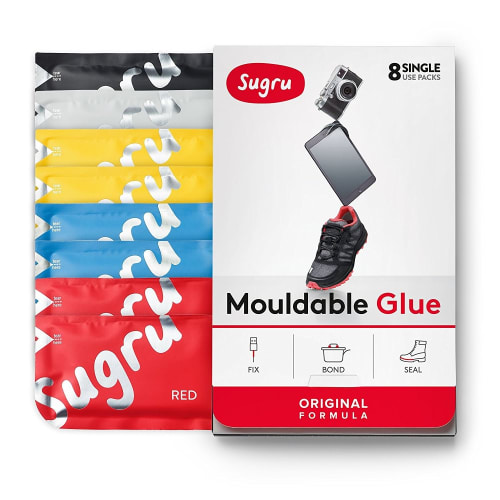 10.
A Migrastil roll-on stick to help evaporate your migraine or tension headache within minutes. Just apply the blend of essential oils (including lavender, spearmint, and peppermint) onto your temples, forehead, and the back of your neck — and POOF! Relief is here.

11.
A six-inch personal heater that'll get the job done for anyone who's always cold. *cough, office that's air conditioned all winter, cough*

12.
A pack of Avarelle pimple patches formulated with tea tree oil and calendula oil (to heal and shrink zits faster overnight). And they come in four(!) sizes — small, medium, and large circles PLUS large, square patches so you can easily treat and shrink clusters of pimples all at once.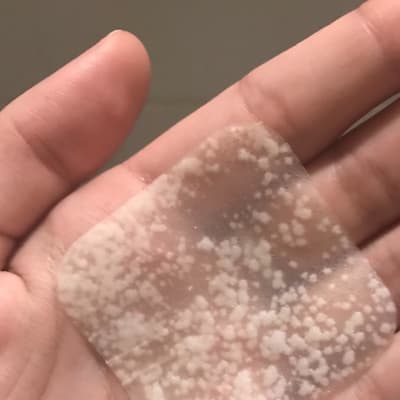 13.
A pair of produce-saving containers that'll regulate the flow or oxygen and carbon dioxide, keeping fruit, veggies, and greens fresh for 80% longer… and saving you money.

14.
Grooming gloves designed with nodules on the fingers and palms to make brushing the excess hair from your cat, dog, or even horse more like petting.

15.
A red wine stain remover that'll turn any party foul into an amazing party trick.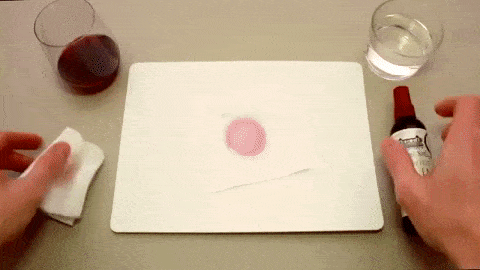 16.
An easy-to-use jewelry cleaning brush for polishing up your brand new or decades-old precious stones and keep them as sparkling as your love still is (awww!).

17.
A pair of wine glasses with markings so you can play a full A-major scale just by running your finger around the rim.

18.
A set of five bamboo charcoal air fresheners you can stick in sneakers, gym bags, closets, cars, and any other place with a stink you need to banish ASAP.

19.
A jar of cult-status Aztec Secret's Healing Clay mask that'll deep clean your pores, ~pulsating~ as it works its magic and banishes the toughest acne.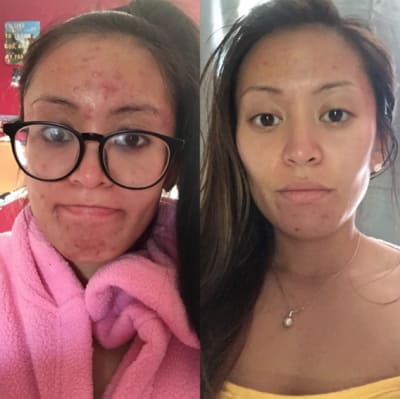 [[slideshow divider]]
20.
An ergonomically-designed detangling brush with cone-shaped bristles that separate tangles by pulling them apart sideways, not tugging them down. It's a miracle worker for everything from thick, coily hair to the finest strands!

21.
A HyperChiller iced beverage maker that'll cool hot drinks by up to 130° in 60 seconds with zero dilution. So you can brew hot coffee, and then sixty seconds later, have a perfect iced drink ready to go!

22.
A seven-in-one Instant Pot you've probably heard a lot about — for a good reason. Or rather a good seven reasons: It slow cooks, pressure cooks, makes rice, sautés, makes yogurt, and keeps food warm. Bye bye other appliances!

23.
A Tubshroom, a game-changing drain strainer to catch every single strand of shed hair and make clogged showers a thing of the past.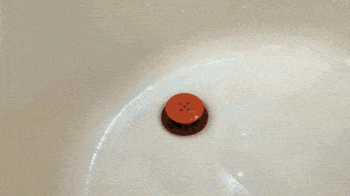 24.
A wine saver that'll remove the air from your open bottle of wine, then seal it with a stopper, so you can enjoy the rest of it later — and it'll still taste fresh!

25.
A drain snake with over 4,000 micro hooks and a slim design to shimmy down any drain (you don't even need to remove the cover) and snag all the hairs and goop that's clogging the system — in one quick pull.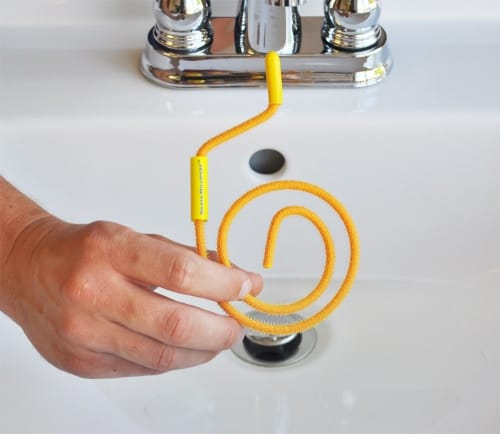 26.
A John Frieda hot air brush so you can perfect a sleek *and* voluminous blowout in no time ~flat~ — without juggling a round brush in one hand and a heavy blow drier in the other.

27.
An odor-eliminating candle that'll truly knock out the worst pet stinks and leaving your home smelling ahhh-mazing.

28.
Instyler's Glossier straightening brush, a tourmaline ceramic tool that'll smooth and sleek-ify even the curliest hair in no time flat — without *making* it flat.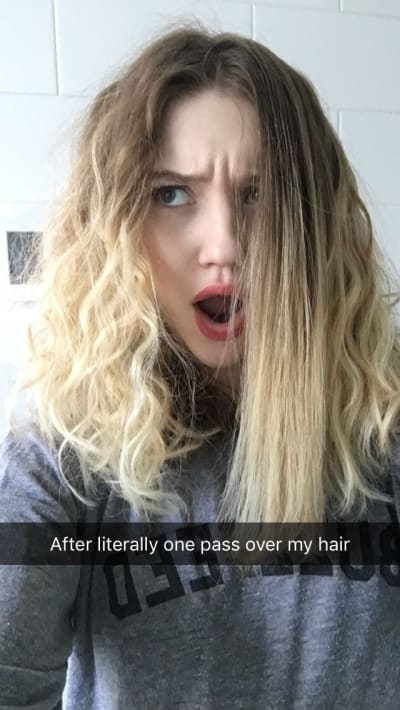 29.
A trio of creaseless hair ties (yes, they totally look like old phone cords) so you can rock a ponytail all day and wear your hair down all night – no dents!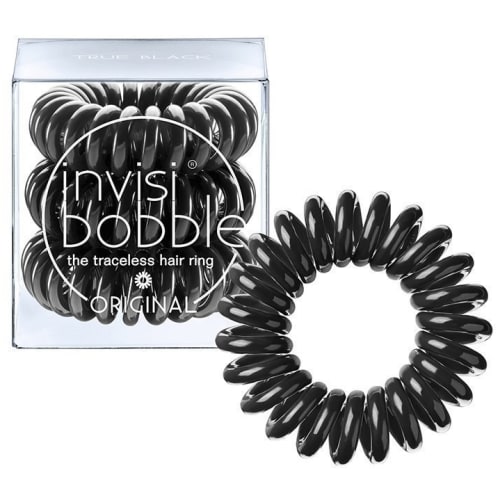 30.
A ~Fasta Pasta~ cooker to make perfectly al dente pasta right in the microwave — no waiting for the pot to boil. Plus, the lid doubles as a strainer, so you really won't dirty any extra dishes!

31.
A Floo-like powder that'll add mind-blowing color to your indoor fireplace or outdoor fire pit.