If you're tired of the same old house that you walk into, just add a few items and turn it into a whole new space! These 31 ways will upgrade your space without requiring a ton of work.
1.
Brighten up any room with removable peel-and-stick wallpaper — it's the perfect nonpermanent answer to your bland-wall woes.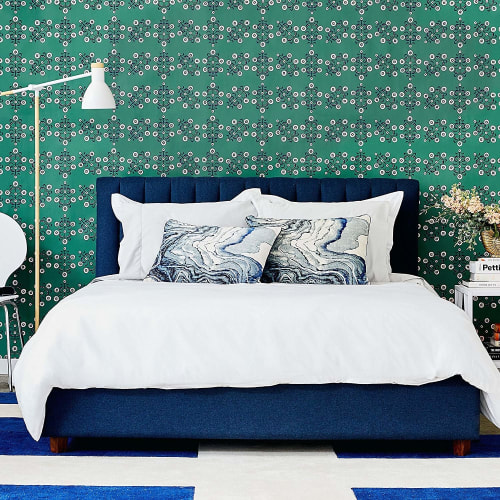 2.
Hang a macrame wall mirror to bring in a bohemian flair and double as a great touch-up spot.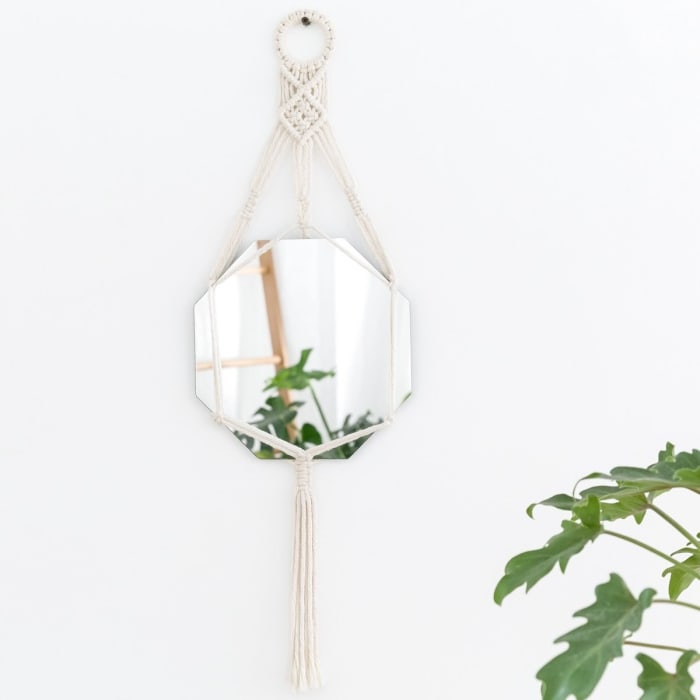 3.
Add a bold and beautiful houseplant to help bring any room to life — just make sure you follow the provided tips to keep italive.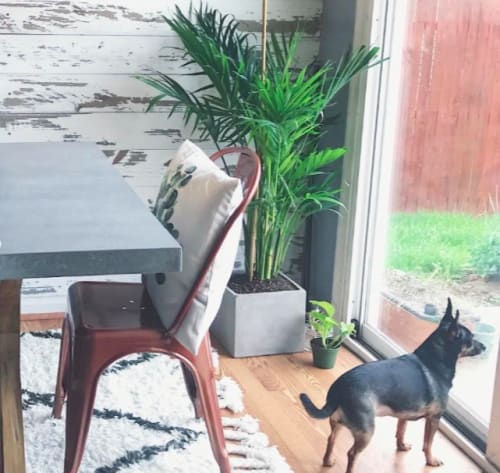 4.
Keep your memories alive and give your home some personalization with a gallery wall kit that includes everything you need to create one — including seven frames, a hanging template, hardware, and even some pretty black-and-white prints that you can use or replace.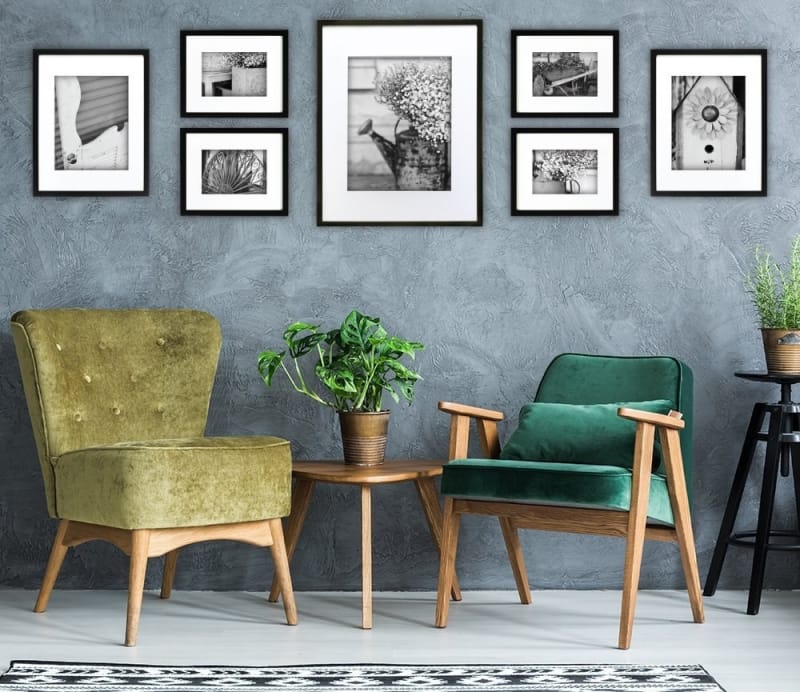 5.
Fill your shelves with perfectly coordinated books sets that'll help make your shelves look like they belong in the pages of an interior design magazine.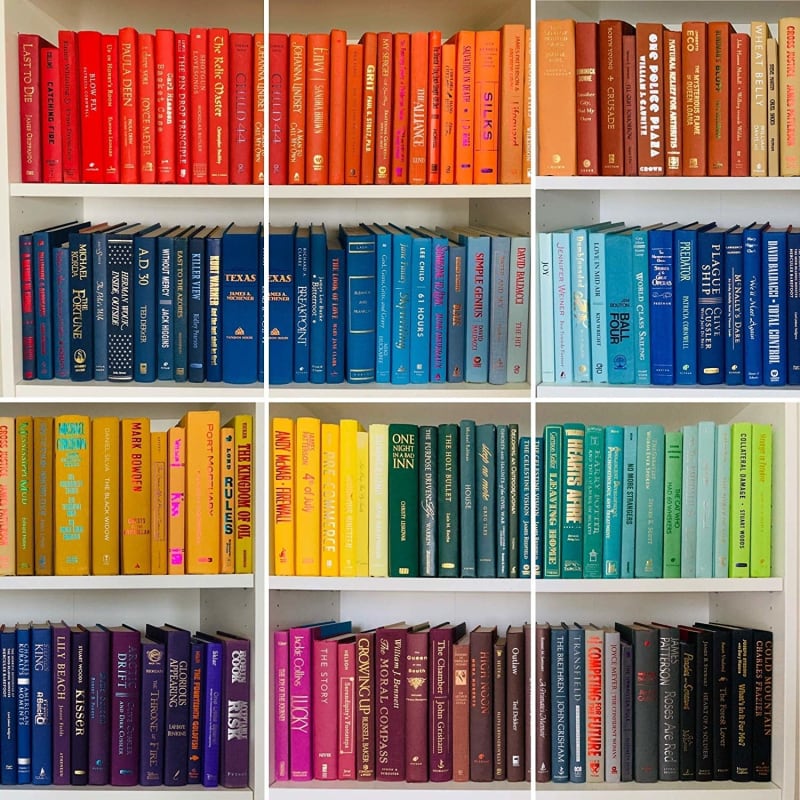 6.
Give any room in your home a glamorous touch with room-darkening velvet curtains that'll help in your quest to sleep in a little later.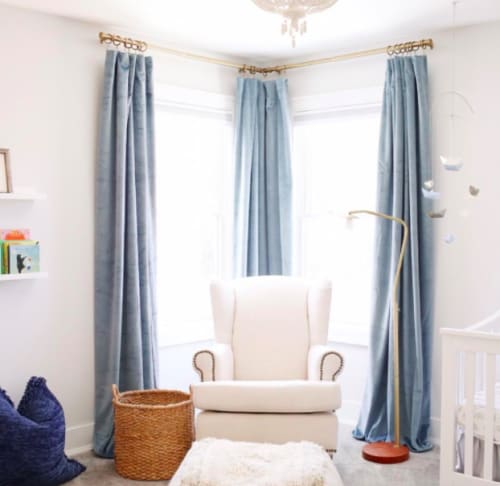 7.
Bring in more light to any space, especially with something like this leather table lamp, to warm it up and make it feel way cozier.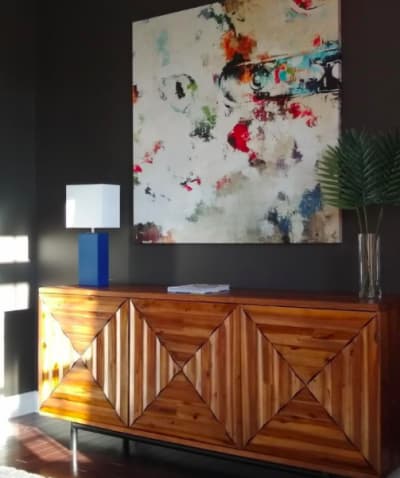 8.
Try pleated fabric shades for some added privacy without totally blocking the light.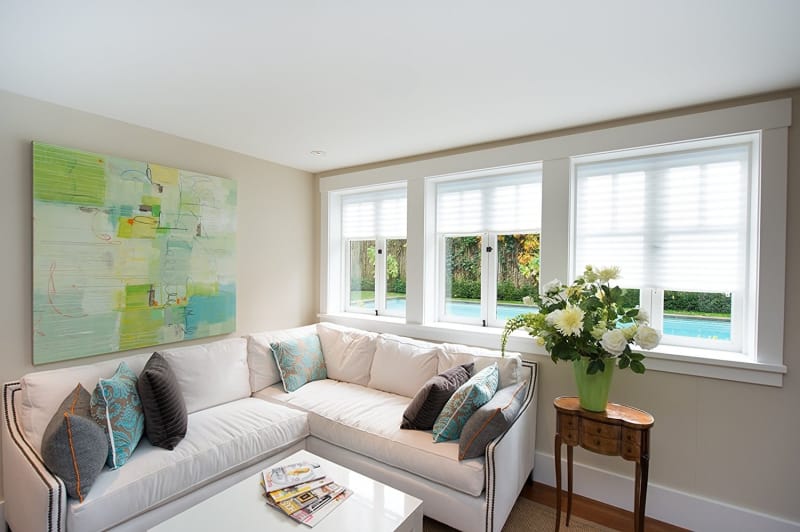 9.
Consider a five-step decorative ladder to store and display your throw blankets, bath towels, or scarves.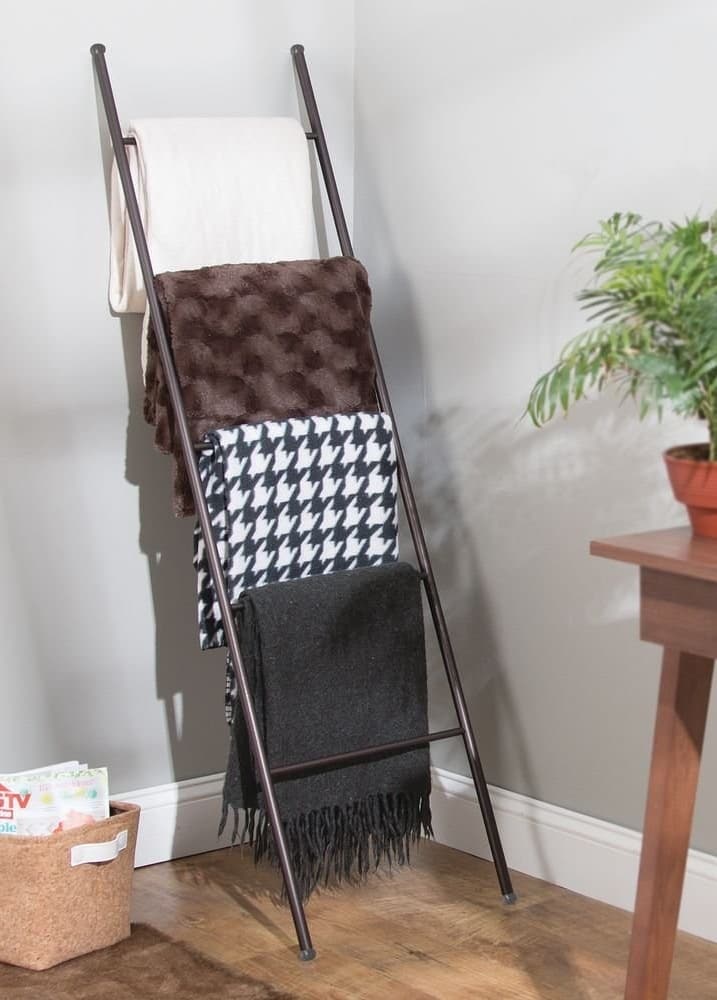 10.
Bring your table to life with a stackable set of geometrically shaped storage trays you can potentially use as plates in a very beautiful table setting.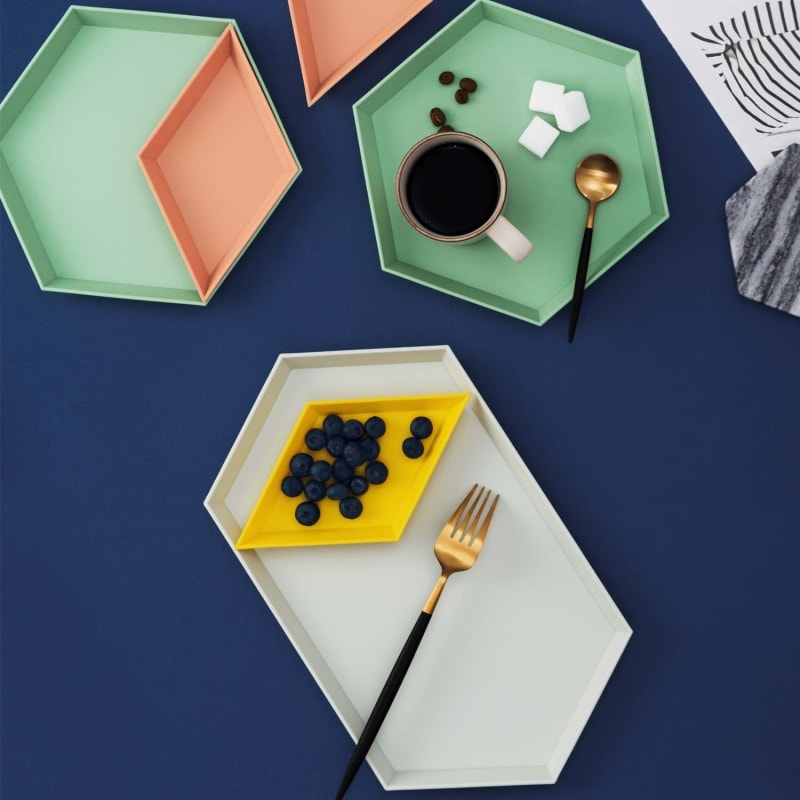 11.
Cover your bed in a set of fresh sheets with a subtle but playful print to freshen it up and bring a little more color into your bedroom.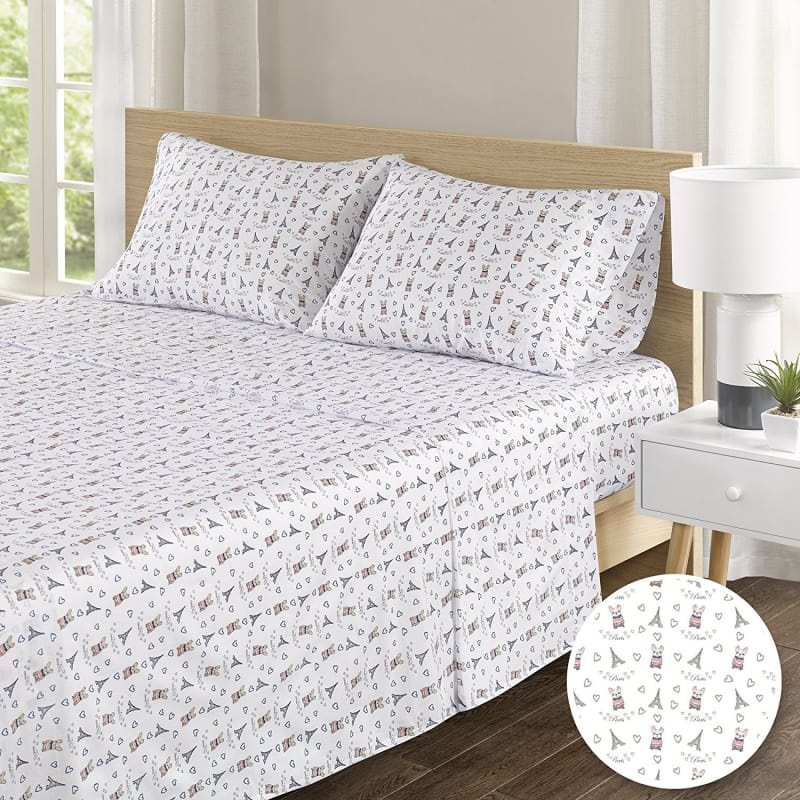 12.
You don't need to break the bank to get a beautiful area rug: This medallion area rug comes in a variety of colors and sizes to fit your decor style, plus its refined loom makes it great for anyone with pets!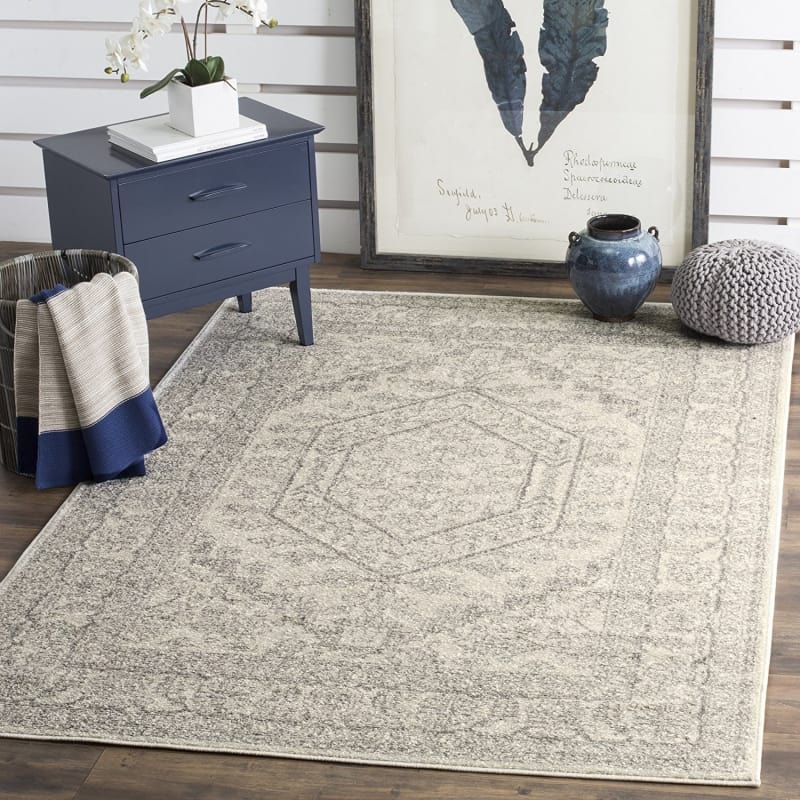 13.
If books are your thing, try a unique and fun set of bookends to securely keep your books in place that give your space a little personality.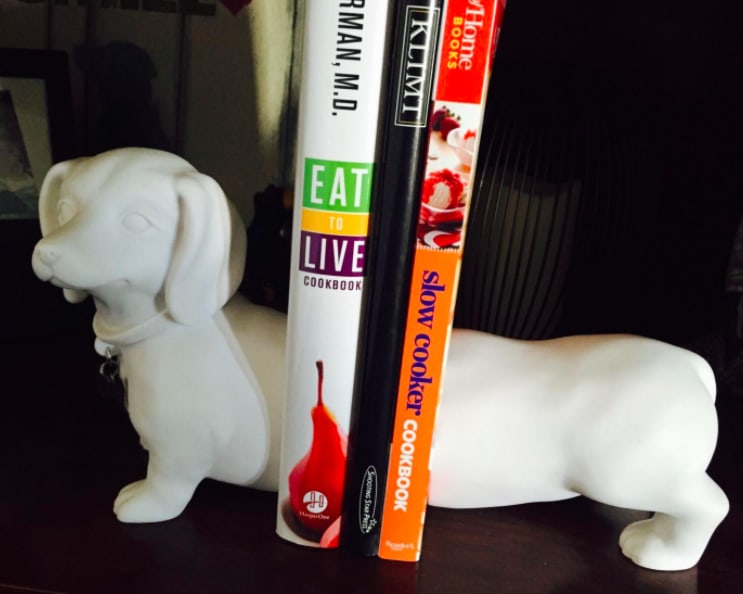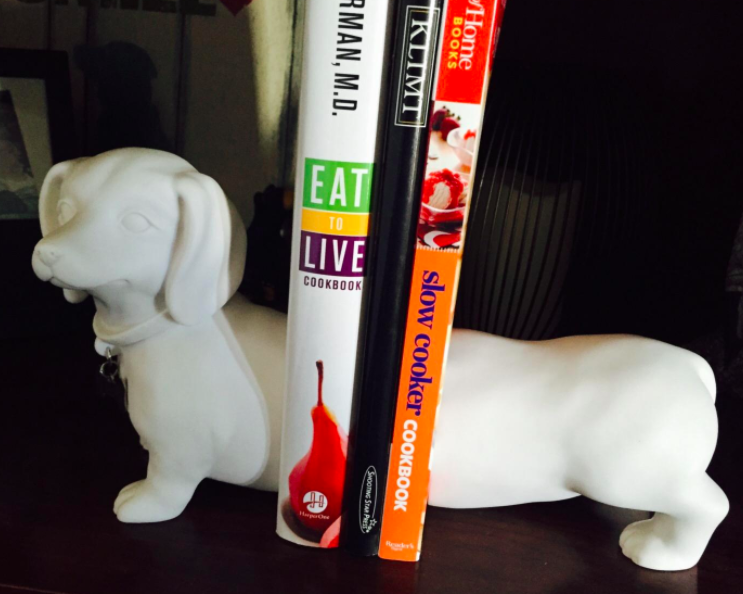 14.
Cover your walls with unique art to help bring your room to life and showcase your keen sense of design.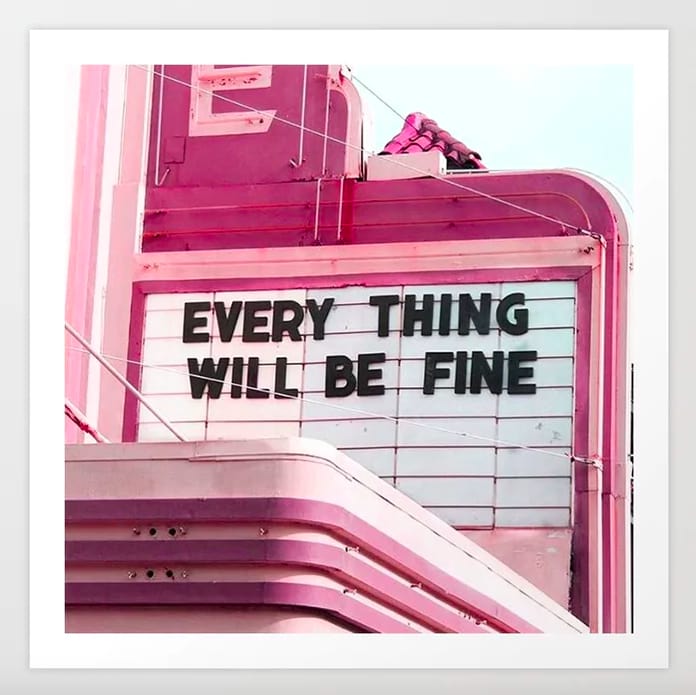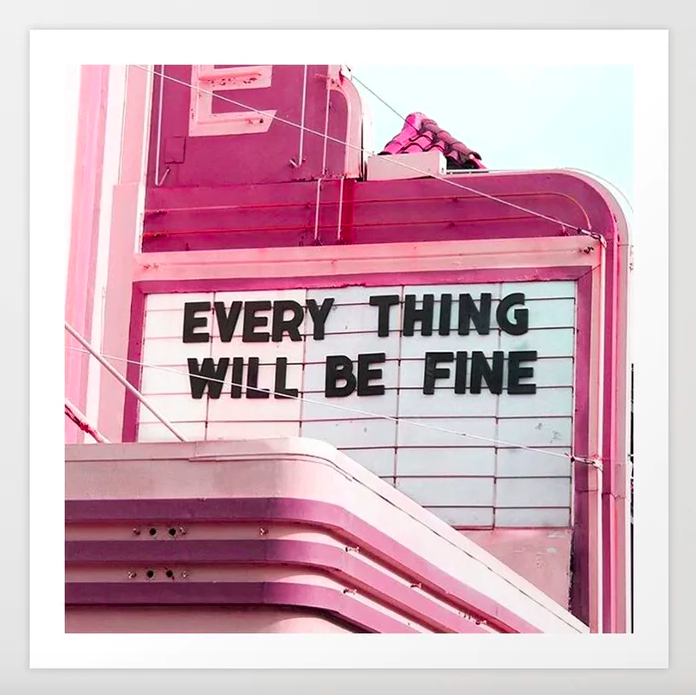 15.
Splurge on a set of metal trunks — they'll work great as an end table or as a piece of decor while also giving you some much-needed (and discreet) storage.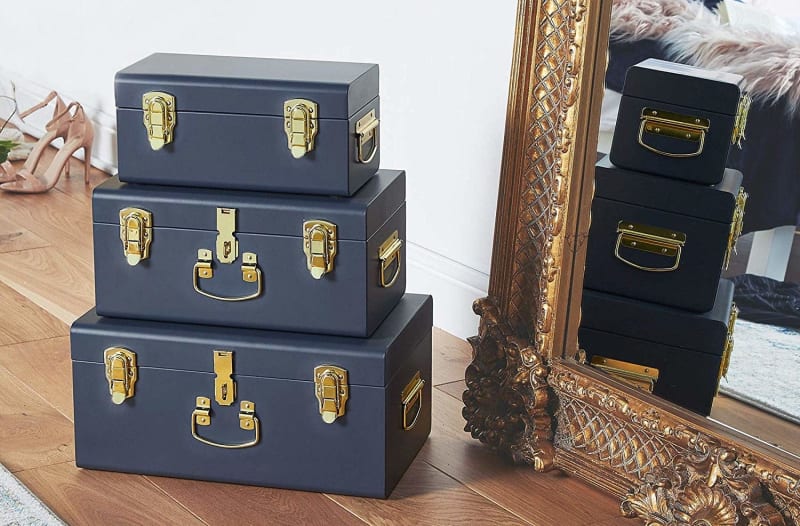 16.
Invest in some seating for your space with a set of super-cute velvet chairs.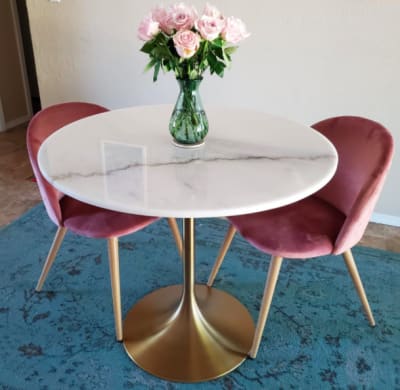 17.
Stop the pile of jackets, sweaters, and scarves before it starts with a wall hook that can double as a piece of decor when it's not in use.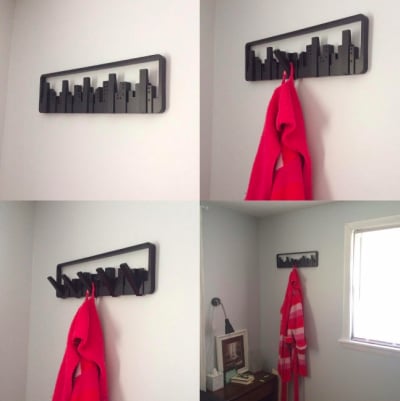 18.
Place an embossed faux-alligator decorative tray on your coffee table or ottoman to have a spot to hold all your little treasures.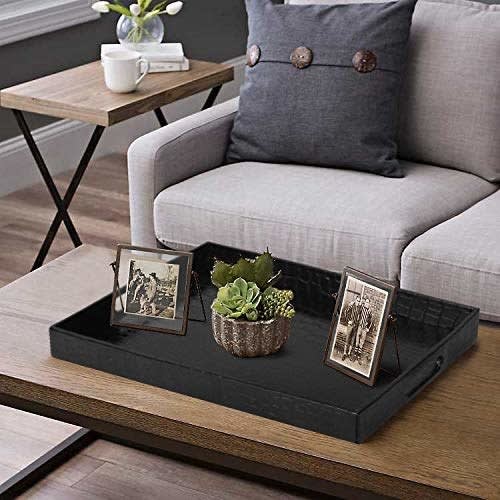 19.
Update your bathroom shower curtain, because let's be honest, when was the last time you did that?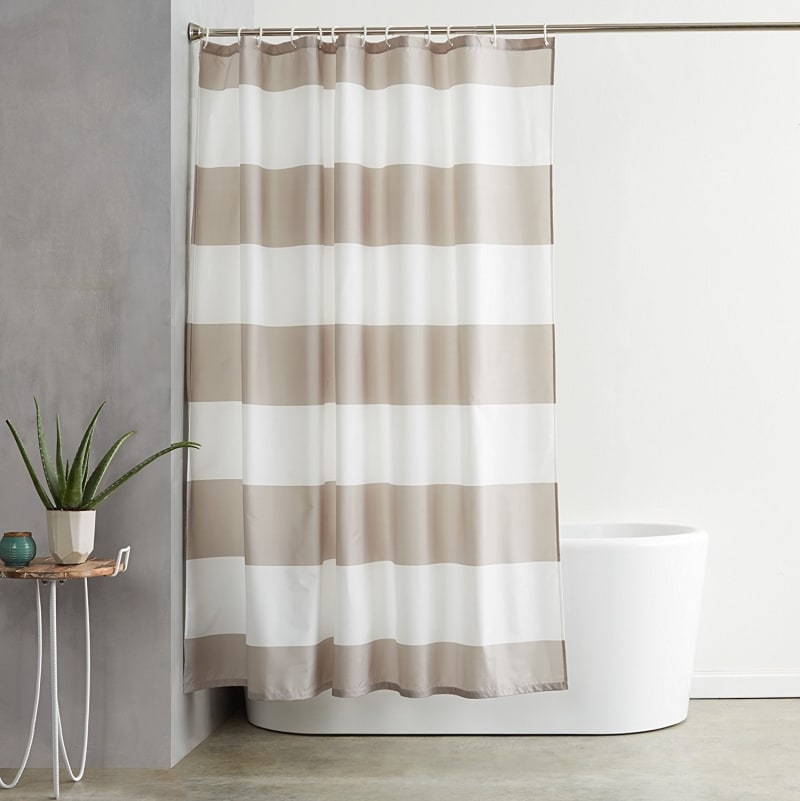 20.
If you're dealing with some outdated AF countertops, try covering them up with a roll of easy-to-apply marble-print contact paper.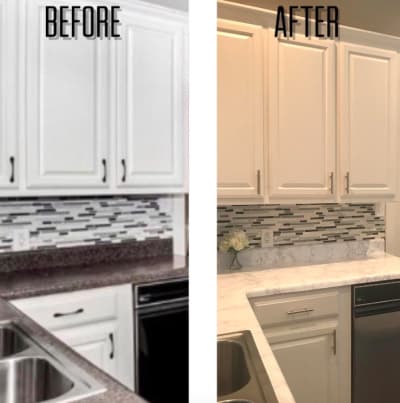 21.
Never underestimate the power of a good throw pillow — they can cozy up your bed, sofa, or even a corner turned reading nook.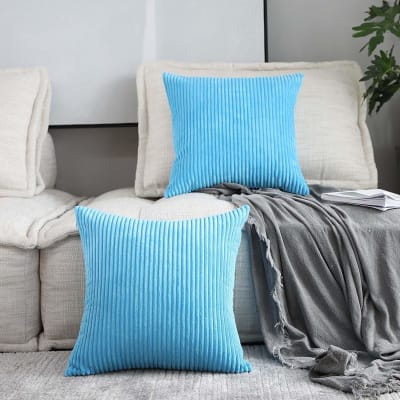 22.
Keep your coffee table (or any surface) safe from the infamous water ring by using these instructive bamboo coasters.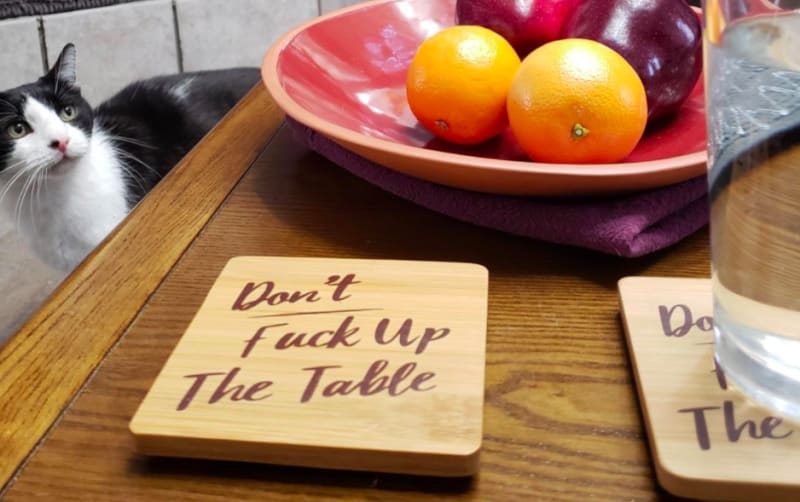 23.
Lend your space an inviting, bohemian feel with a detailed macrame tapestry.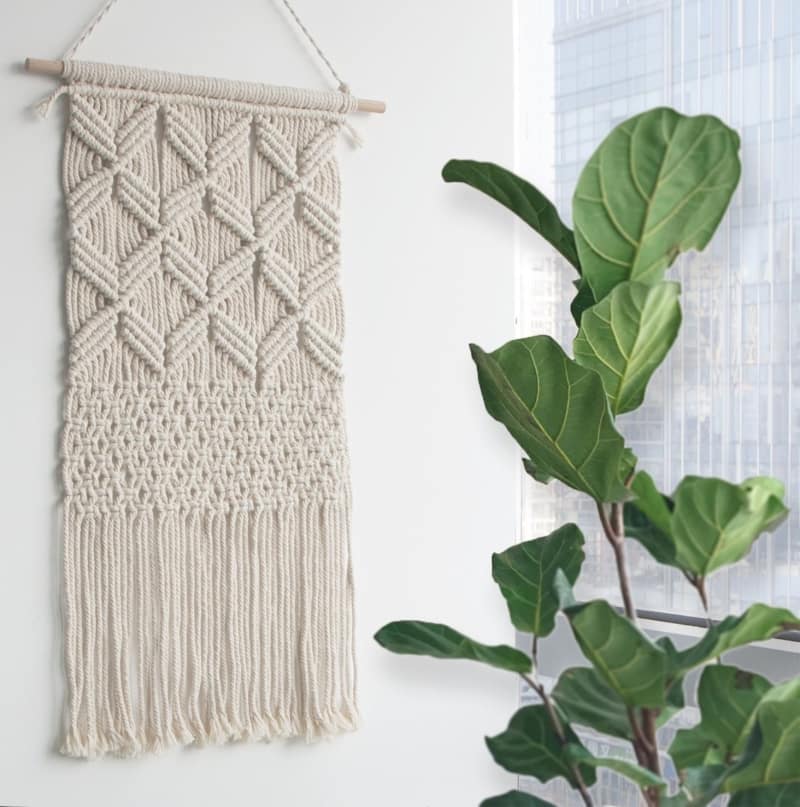 24.
If you're a renter, or just not ready to invest in a whole new backsplash, try a temporary peel-and-stick tile backsplash to upgrade your kitchen without breaking the bank.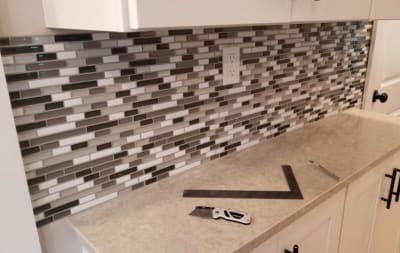 25.
Give your old and tattered hand-me-down furniture a fun and unique coat of chalked paint — it'll provide all your pieces a soft matte, cozy look.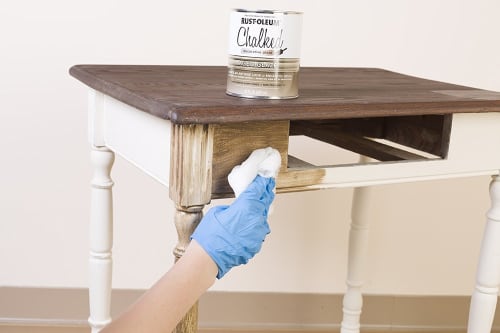 26.
Bring in some texture and (literal) warmth to a room with an eclectic throw blanket.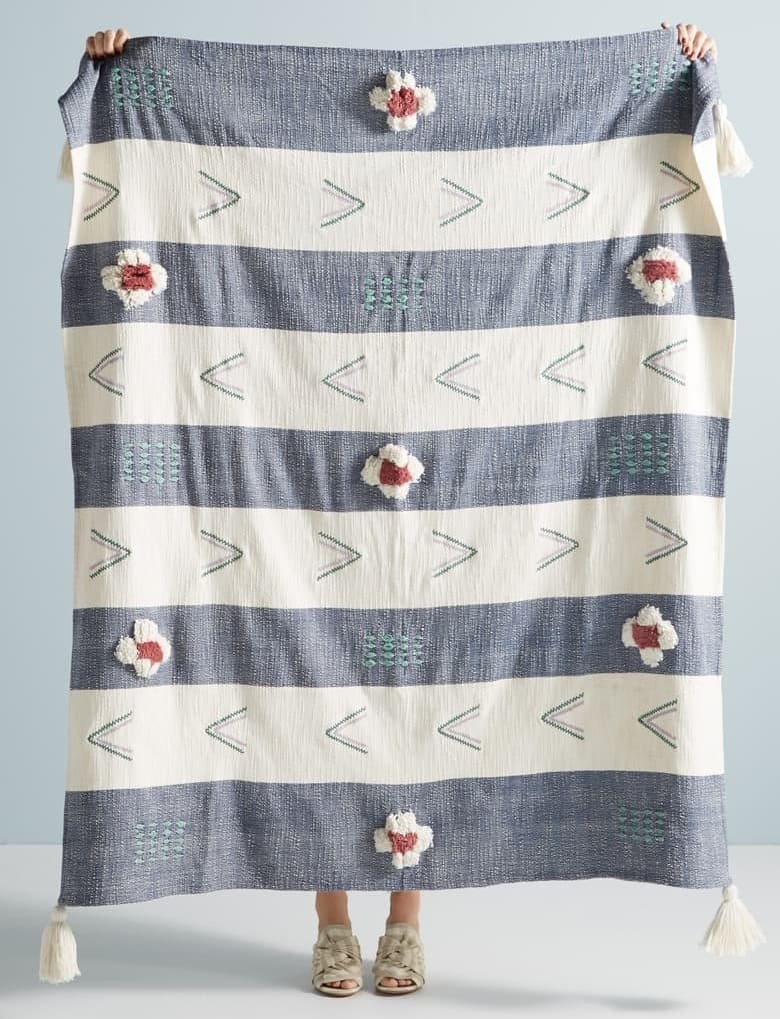 27.
Fill your space with the delightful scents of home by lighting a Homesick candle designed specifically to bring back some serious nostalgia.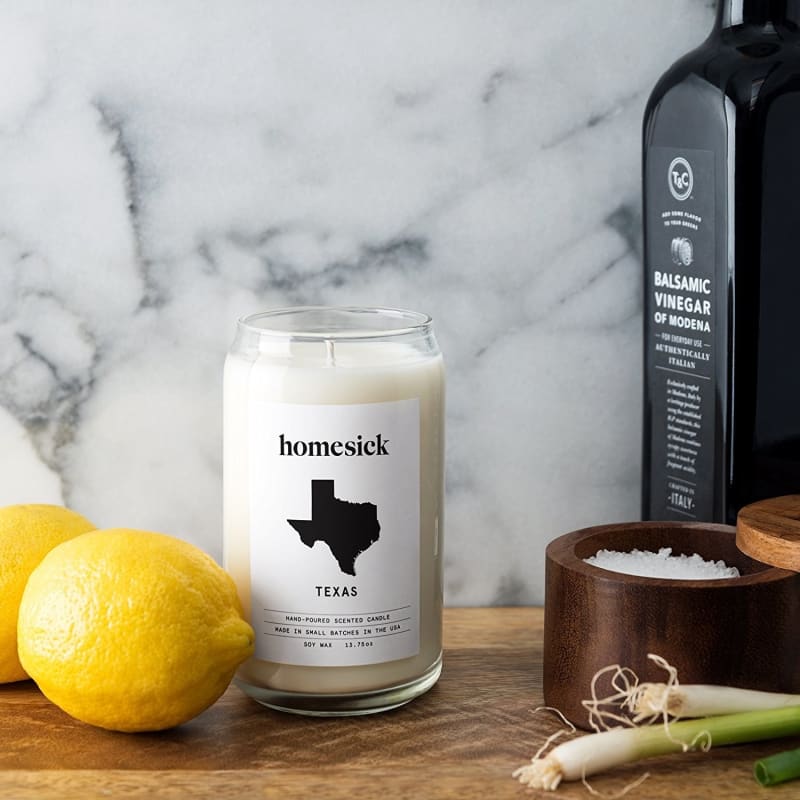 28.
Give your walls a little character with a sleek but hilarious wall clock that perfectly sums up your personality.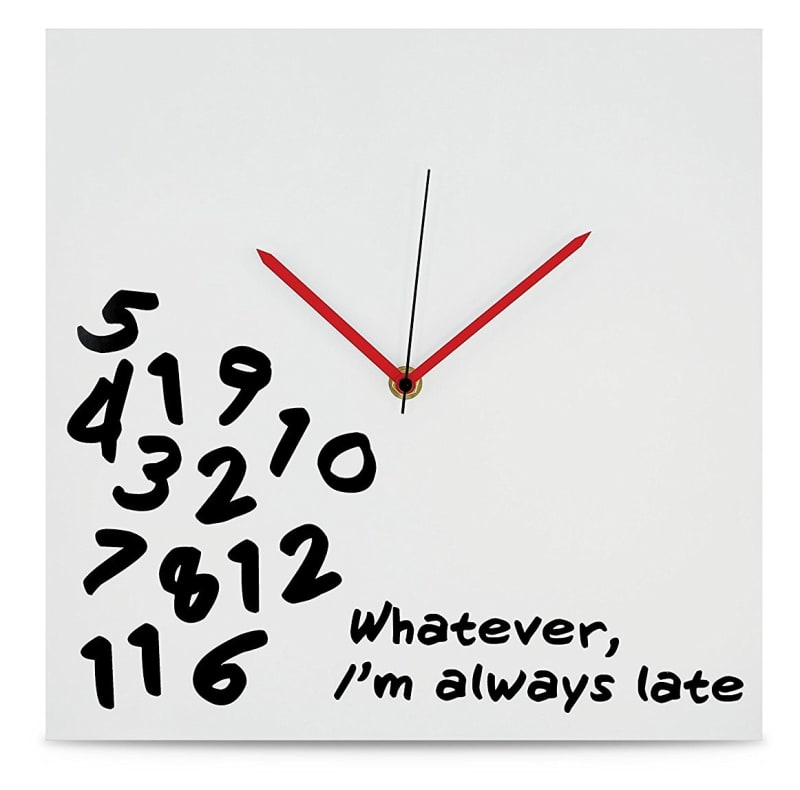 29.
Add a discreet piece of storage furniture to clear any messes and keep all those things you don't want in sight hidden away.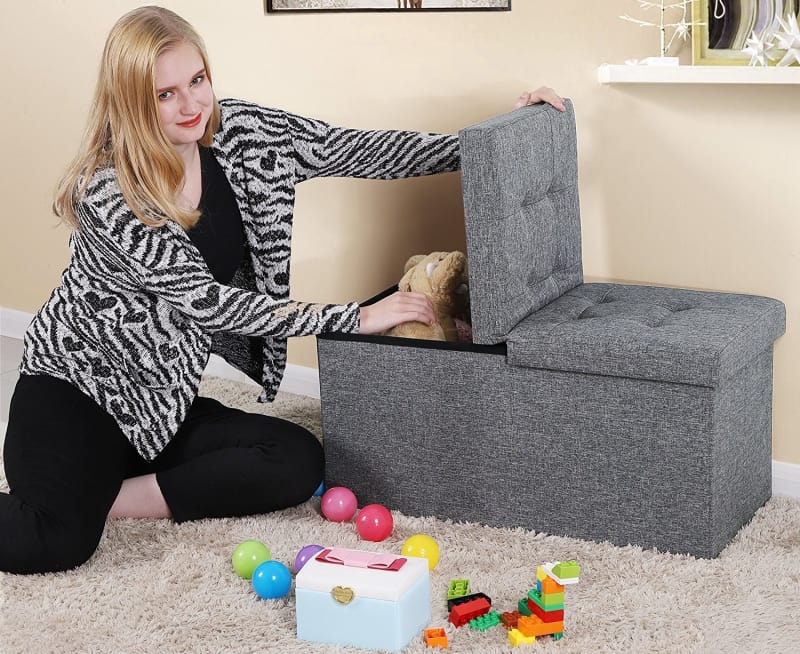 30.
Buy some stainless steel and glass soap dispensers to really class up the inside of your shower. And they're super easy to refill!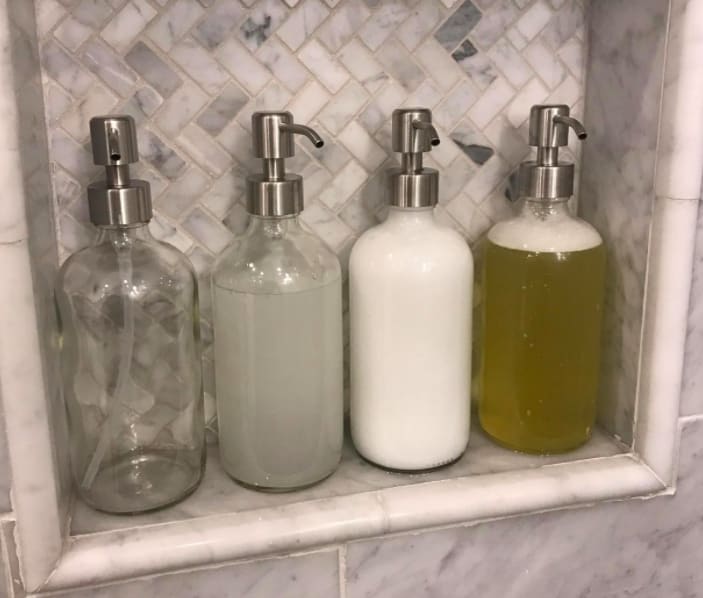 31.
And make your tiny AF space seem a little bigger with perfectly placed mirrors, which will also help in your quest to capture the perfect OOTD pic for Insta.