When it comes to theme park rides and log flumes in particular it would seem you get all sorts of people on them. There are the people who hold on for dear life, the people that pull funny faces, the ones that throw their hands in the air and then there are these people – they take posing to another level.
Here are the 26 most epic roller coaster photos of all time.
1. Beer Pong
2. Boxing Match
3. The Older Brother
4. "Sorry, What Was That?"
5. Gotta Love Cereal
6. Anyone for Chess?
7. Mega Derp
8. "Well this Sucks."
9. Gamecube
10. Just Horsin Around
11. Hulk
12. Jenga
13. The Lion King
14. Men In Black
15. Monopoly
16. Dining for Two
17. "Oh My God!"
18. Casual Reading
19. Robbery
20. The Butler
21. Just Shaving
22. Taking a Nap
23. Snakes on a Log Flume
24. Sup?
25. Medical Emergency
26. The Proposal
Bonus
It was going well until it wasn't.

A perfect execution.

 They call this one the Baby Launcher.

Well, his execution was pretty great in spite of it all.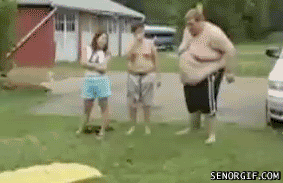 Someone's mother was very unhappy about this.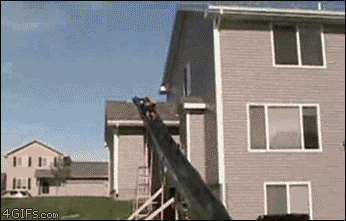 This was bound to fail, to be honest.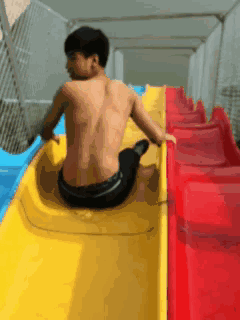 Perhaps the wall needs to be taller.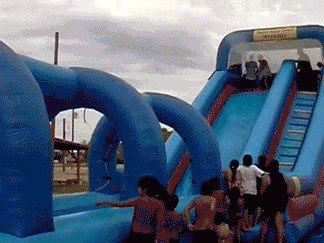 I can tell that these people had high hopes for this.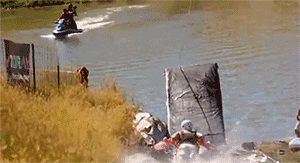 Awesome.

A new kind of cannonball.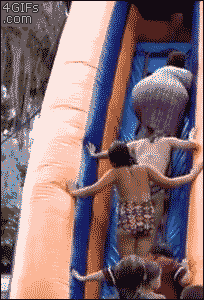 Even penguins can't get it together on waterslides.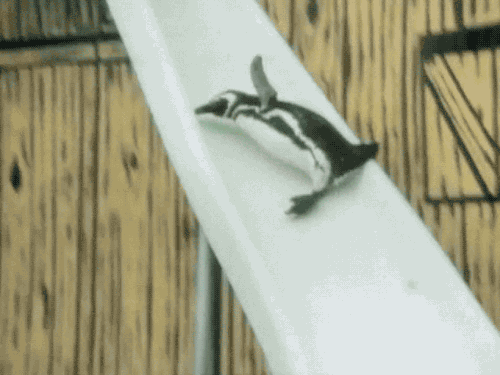 This is the ultimate slip-and-slide situation.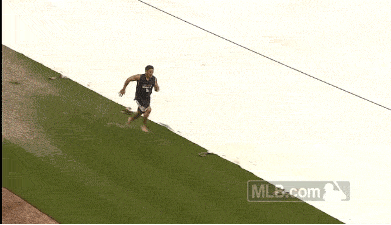 When real-life and Internet-life meet, the results can be blissful.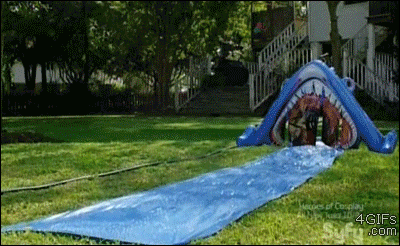 She didn't want to be a part of it, but he made her a part of it.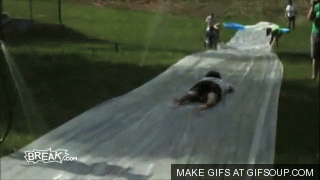 This was a very bad idea that he somehow pulled off.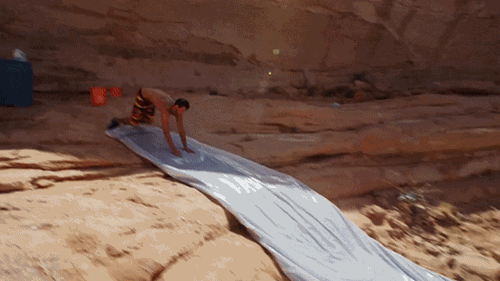 The fail to end all fails.

She barely even made it onto the slide.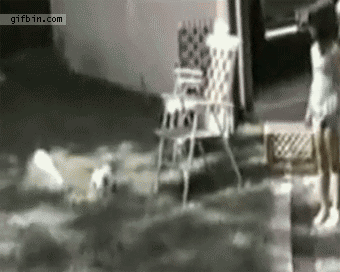 So close, and yet, so far.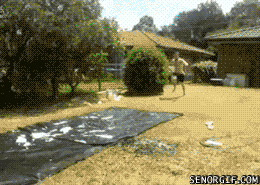 Still, sliding down a tube of milk is probably really good for your skin.